My Top Five List
The last days of December always lend themselves to reflection. Everyone's posting what topped their lists in 2016. My top five is books, of course! I read a lot of new-to-me authors and interesting books this year because of free book offerings and book sale sites. A lot. I have to say I enjoyed quite a few of them, but I wanted to keep this list manageable. These five stood out!
12 Rose Street by Gail Bowen (A Joanne Kilbourn Mystery #15) 
This is no cozy mystery and Joanne Kilbourn is not your warm and fuzzy type of heroine. Not that there's anything wrong with cozy or fuzzy when it comes to characters and books. But Joanne Kilbourn is a strong female lead who isn't afraid to make decisions and take action. LOVE. I also loved how Bowen crafted a story about an inner city area and made it about the greed and avarice of the wealthy. And, of course, politics. Well written, well plotted – well done!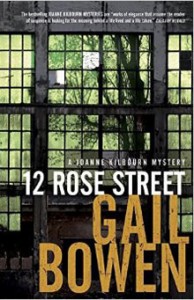 Cold In The Shadows by Toni Anderson (Cold Justice Series Book 5)
Anderson's Cold Justice Series was new to me this year and it all started with a free book, the first one in the series. But Cold In The Shadows, number five, is my favourite of the series. Again, love her characters, who are strong, intelligent and driven. It's short on angst and the over-the-top emotional introspection which seems to be very popular these days. You get the sense Anderson knows her stuff and has done her research.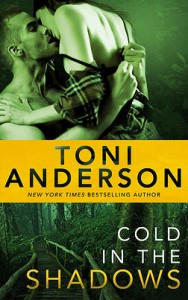 Deep by Kylie Scott (Stage Dive Series Book 4)
How I adore this series! Which is strange because I'm not usually a fan of New Adult or rockstar romances. But Scott's got a great voice and a wicked sense of humour. And once again, it's full of strong, independent female characters, who aren't perfect and make questionable choices, but they're smart, honest, and real. There are depth to the characters and each one is unique. This series is fresh, smart, and appealing.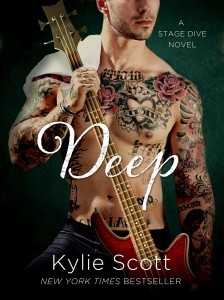 Him by Elle Kennedy and Sarina Bowen
These two! I loved the banter between these two guys and the internal dialogue which was just the right kind of not-too-over-the-top. Again, not a New Adult fan, but here I am picking another one. In fact, I don't read sports stories either. But hello…the writing! And it's super sexy and super sweet with no alpha males in sight.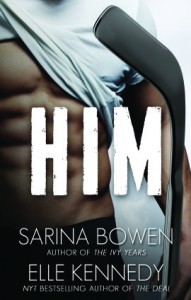 The Husband's Secret by Liane Moriarty
Read this one for book club. I've read a lot of good books for book club. While I enjoy literary works of fiction they don't comfort or intrigue or whisk me away like genre fiction. But I do love it when an author presents you with a story that makes you question what you would have done in the characters place. Makes you question how noble you really are?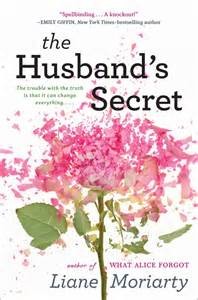 There you have it! My top five picks for 2015. I'm sure many great books will find their way into my to-be-read pile in 2016. What was you favourite book(s) of the year?