Well…it's the middle of August. One sprained ankle and one bout of Covid later, I'm feeling almost myself again. On the bright side, the flowers are blooming, farmers' markets are full of fresh produce, and the evenings are getting shorter. Perfect for sitting around the fire pit.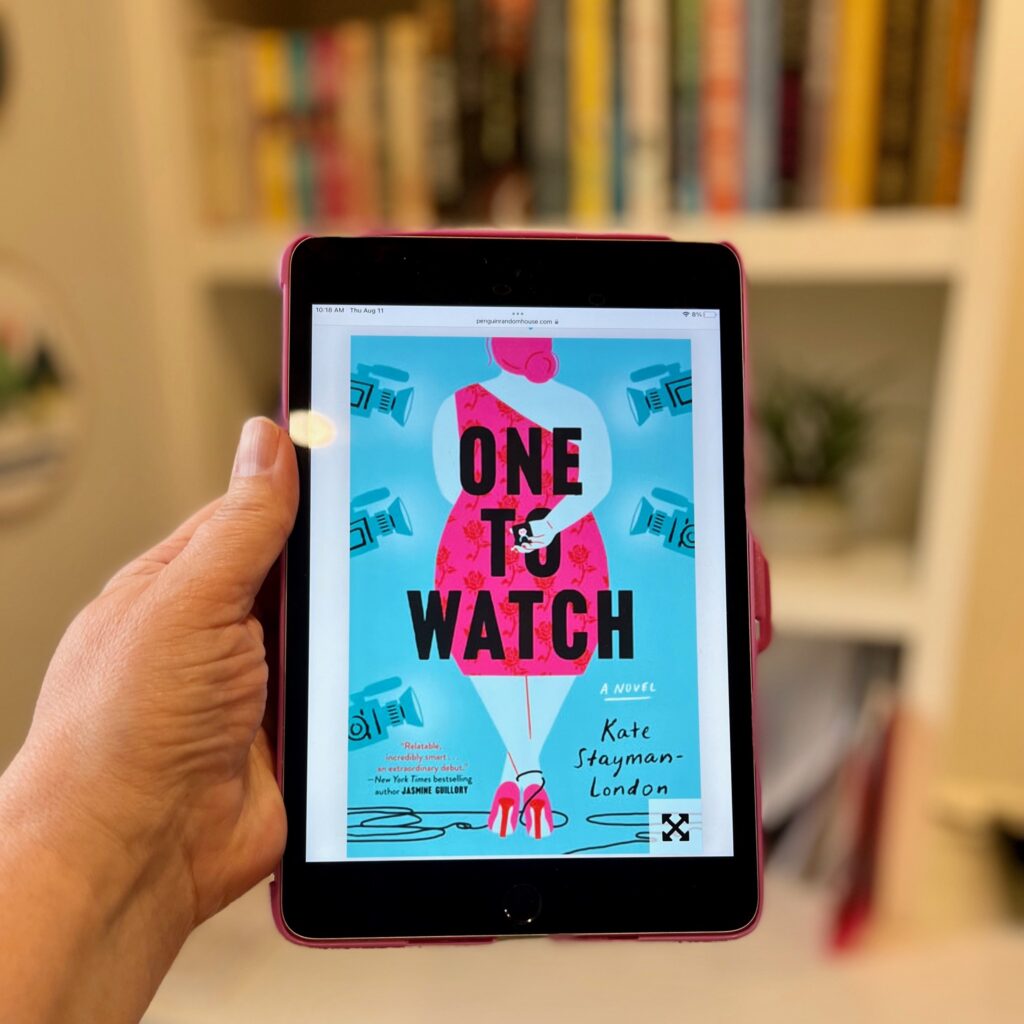 If you're a fan of the Bachelorette, this book is for you. Even if you, like me, have never watch a single episode you might want to give it a chance. I'm not generally a fan of rom-coms. Or first person-point-of-view. But I really enjoyed this book.
One to Watch by Kate Stayman-London is full of heart with an intriguing cast of characters. If I'm being brutally honest, I can't say as I 'fell' for any of the men, but I did fall for Bea Schumacher, a plus-size fashion blogger. I'll pick up almost any book featuring a true plus-size heroine. Especially one who knows her own mind and who isn't trying to lose weight. Hopefully, that trope is gone for good! Bea's relationships with the men are messy, inspirational and vulnerable, and the author does an excellent job of debunking harmful and hurtful stereotypes.
Until next time…
Give me all your plus-size heroine/hero book recommendations, please!