Tomorrow marks the end of another month and 2020 is a mere two months away! Autumn in Saskatchewan never lasts long enough to suit me and this year winter has arrived way too early. Tonight we'll be carving pumpkins and tomorrow we'll be setting them out on frozen steps or snowy driveways to attract trick-or-treaters. Well, hopefully not the tricksters…
Speaking of tricksters. I read a couple of great books in October written by a new-to-me author, Eden Robinson, who I met at The Saskatchewan Festival of Words this summer. Below is a photo of her interview with Jael Richardson. And let me tell you, she was has the best laugh! It fills a room and you can't help but join in.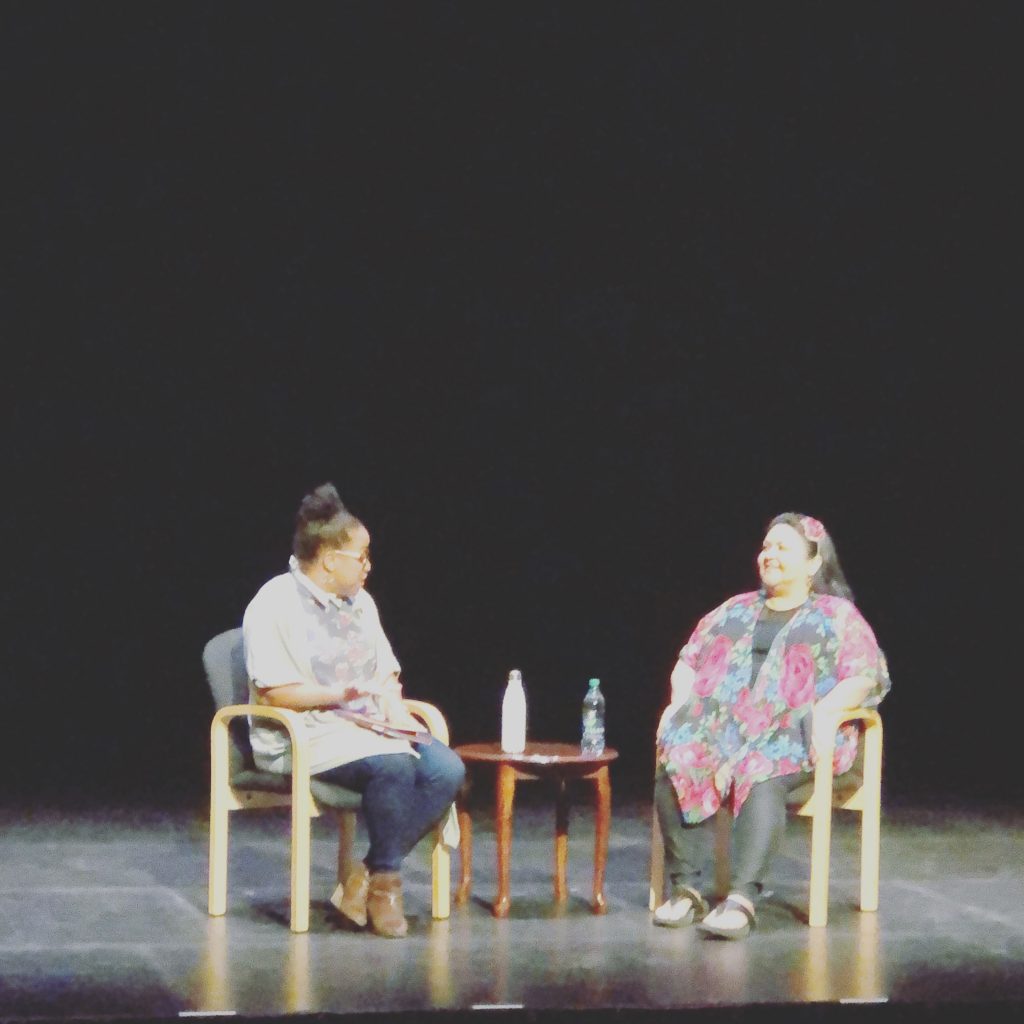 I started with Son Of A Trickster, Book 1 in The Trickster Trilogy, and finalist for The Scotiabank Giller Prize in 2017. I quickly moved onto Book 2, Trickster Drift, winner of the 2019 Ethel Wilson Fiction Prize. I loved these books and I can't wait to read the third one when it comes out.
But for those who steer clear of books with serious accolades to their name, don't worry.The beautiful thing about these two books is how very readable they are. If you like edgy coming of age stories with a paranormal bent to them, these books might just be the thing for you. Robinson deals with some heavy, tense issues in an authentic way and works at dismantling a lot of old and tired Indigenous stereotypes, and these books will have you smiling in places you least expect to. Add to that, Robinson's way with dialogue is magic! Click here to read an excerpt! CBC (the Canadian Broadcasting Corporation) is adapting a TV series from her books called The Trickster, set to air in 2020.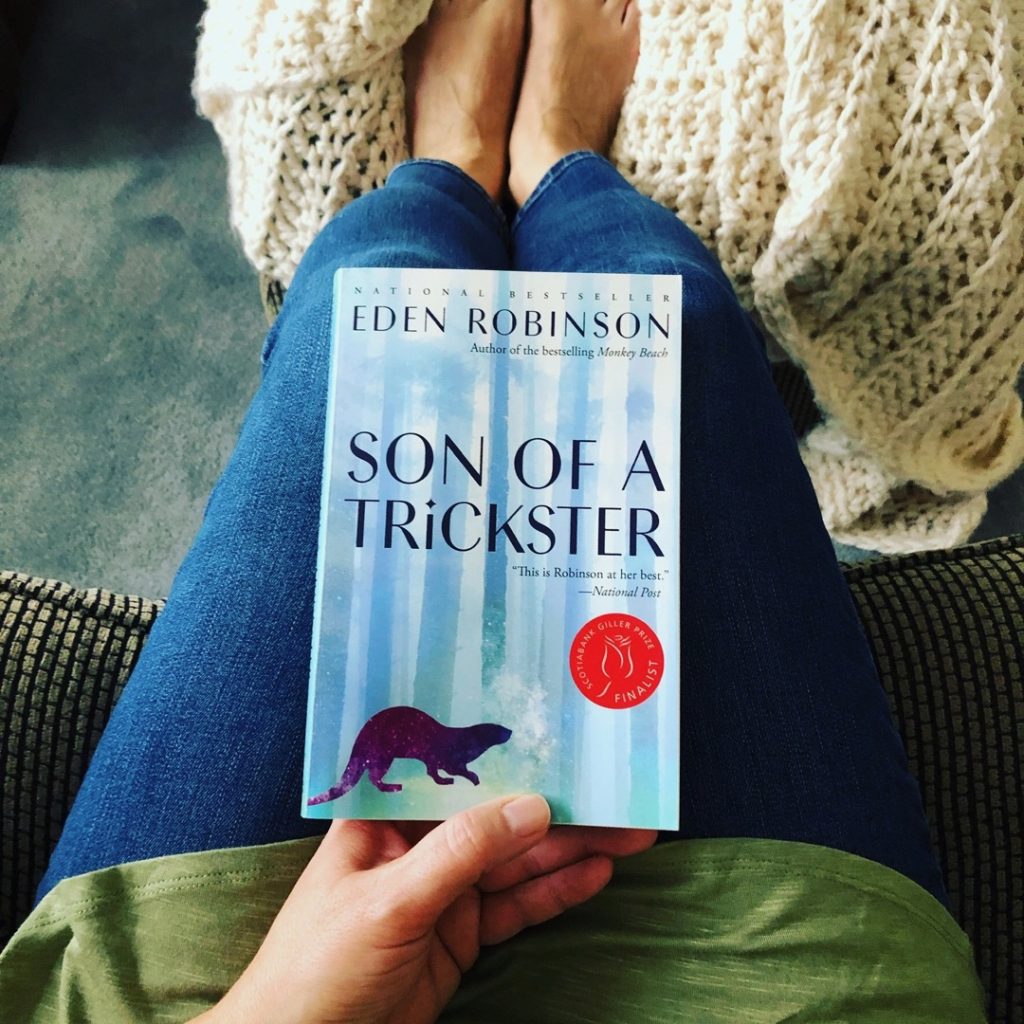 Meet Jared Martin: sixteen-year-old pot cookie dealer, smoker, drinker and son with the scariest mom ever. But Jared's the pot dealer with a heart of gold–really. Compassionate, caring, and nurturing by nature, Jared's determined to help hold his family together–whether that means supporting his dad's new family with the proceeds from his baking or caring for his elderly neighbours. But when it comes to being cared and loved, Jared knows he can't rely on his family. His only source of love and support was his flatulent pit bull Baby, but she's dead. And then there's the talking ravens and the black outs and his grandmother's perpetual suspicion that he is not human, but the son of a trickster.
As my October recommendation, I urge you to go out and get the two books from The Trickster Series. Tomorrow night I'll be handing out candy and sending out thoughts to keep all the little (and big) trick-or-treaters warm and safe. Happy Halloween to those of you who enjoy the shenanigans!
Until next time…
What book(s) did you read in October? Inquiring minds want to know!