We're all living the life of riley these days. We've unearthed the lawn chairs, smeared ourselves in sunscreen, and picked out a great book. It's summertime! The sun is shining, the temperatures are rising, and the drinks are cold. As usual there is too much to do and too little time to fit it all in. I'm like everyone else and compiling my summertime wish list. The wonderful thing about summer is it doesn't have to cost a fortunate to be enjoyable. I'm not sure how much watermelon is a pound, but not very much. A bag of marshmallows? Okay, you need to find a fire pit for that last one. How about water guns? I'm a fan of self pedicures – some crazy bright nail polish and a pair of flip flops and it feels like summer. I've got some other favorites, too!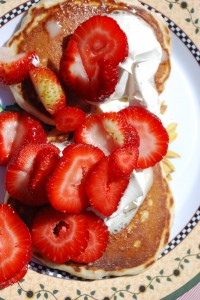 The Food (and Drinks): Probably the very best part of the whole food and drink thing? Eating it outside. What is it about fresh air that makes everything, and I'm including burnt offerings in this, taste better? Grilled burgers covered in melting cheese served in a bakery fresh bun. Roasted hotdogs, their skin split from hanging out over a hot fire. S'mores. Beer. Yum. Canada Day pancakes outside with maple syrup and strawberries.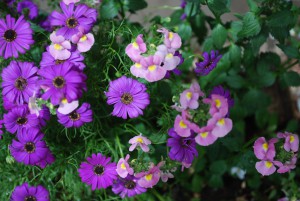 The Flowers: I love flowers. I wish I had a green thumb. There are flowers and flowerpots everywhere overflowing with color. I love the shady greenery of hostas and bleeding hearts or the bursts of color from begonias and the little impatiens. Lilies and roses bushes, not to mention one of my favorites: gladiolas. The hardy petunias that I plant everywhere in the hope that they'll live!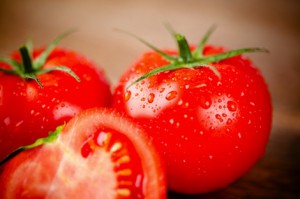 Market Gardens and Fresh Produce: Who doesn't love wandering the aisles at local markets? Fresh greens, baked-that-day goodies, canned pickles, and a whole lot of other stuff. But one of my absolute favorite summertime offerings is the bright red tomato. OMGosh, I love them. There is nothing better than a sun-ripened tomato white-bread sandwich. A little salt and pepper, a smear of mayo and you're got the best thing ever!
Long Days, Hot Nights, and Thunderstorms: It's one of those super hot days that's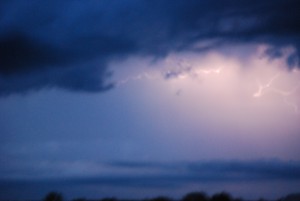 leading into a super hot night. But clouds gathering and shifting on the horizon and the weatherperson is forecasting a storm. The air smells different. The clouds stream closer and it gets darker.  We get some whoppers in this neck of the woods. On July 1st which is Canada Day, we had a thunderstorms that lasted about three hours complete with sheet lightning and strike lightning. It outdid the fireworks. My parents always told us to stay away from the windows when these kinds of storms visited us on the farm, but it's impossible not to watch.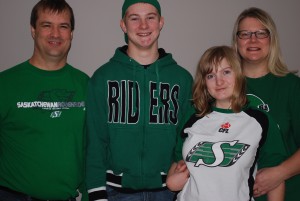 Football: Here in Canada our national football league (CFL) starts at the beginning of July. And here in Saskatchewan we go a little bit nuts. On game day it's a sea of green everywhere you go. We are the Saskatchewan Roughriders and our colors are green and white. Some say we bleed green. In our resourcefulness we have devised an alternate use for the watermelon. We hollow them out and carve it into a helmet. I kid you not.
So of my other favorites are:
sundresses
lemonade
sunflowers
canola fields
iced Chai tea lattes
reading outside
open windows
sand castles
and the list goes on!  I'd love for you to share your favorite summertime thing(s)! Come one, I know you want to. Don't be shy and add to the list!