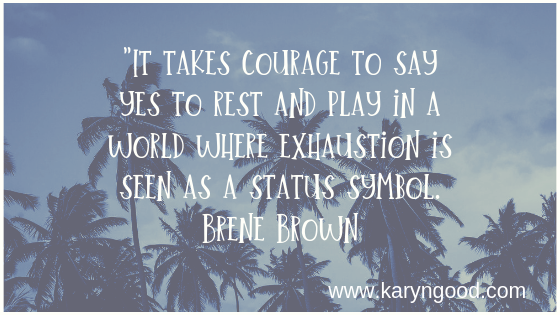 At the end of June, my writing group went on retreat to St. Peter's Abbey. Founded in 1903, St. Peter's Abbey is the oldest monastery of Benedictine monks in Canada. They follow the Rule of Saint Benedict, a book with 73 chapters that guides the religious life, including prescribing common prayer and manual work, and detailing how to manage communal living and receiving guests. The abbey welcomes some 3,000 guests a year, many of them writers, fibre artists, and visual artists.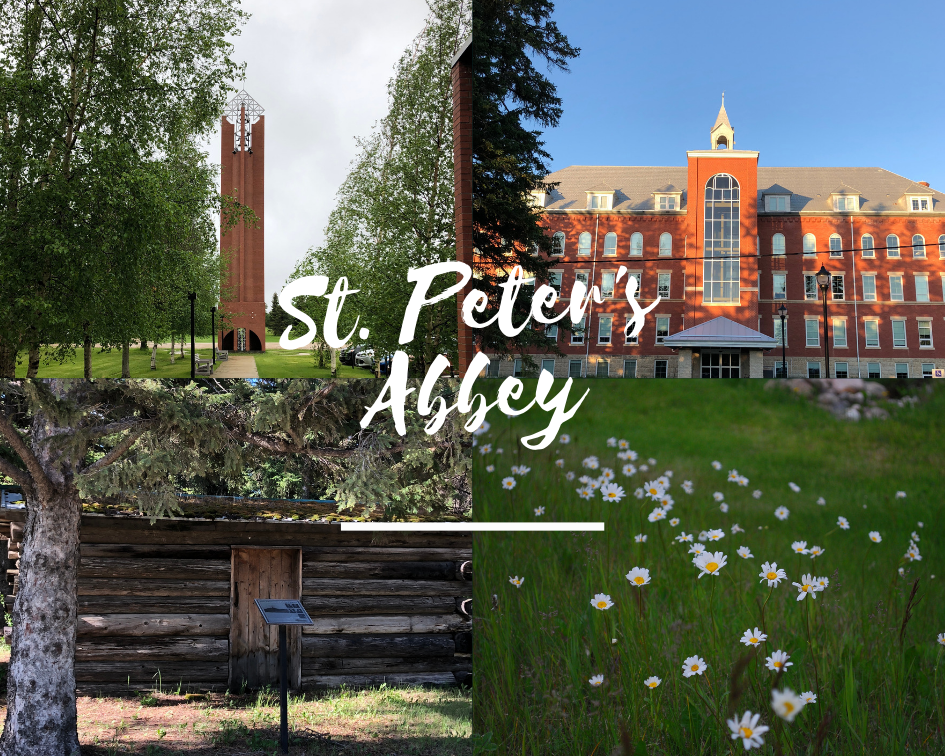 The abbey started as a farm with large gardens, grain fields, dairy cattle and beef cattle. Today the farmland has been rented out and the few remaining monks tend gardens, keep bees, and welcome guests. There is a sense of peace to this place. Of calmness. They also offer silent retreats and one was in progress during the first days of our own stay.
They sat apart in the dining room. They were there for self reflection and solitude. I admire them. Because I could never….not talk? Turn everything off? I have trouble meditating for a solid 15 minutes. But apparently it can be done. And now I can't get the idea out of my head.

But maybe I should work my way up to a meditative style retreat and concentrate on making the most of summer by making some small changes. Doable changes. I enjoyed this article from Always Well Within and it's solid tips on how to slow down and smell the roses.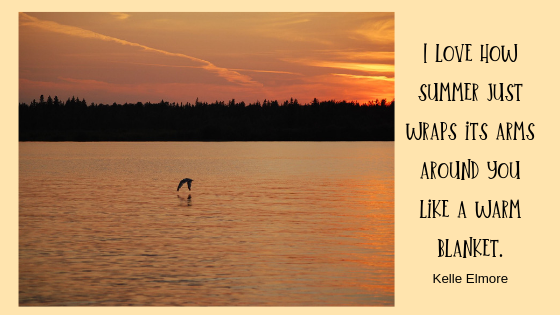 My Goal for Slowing Down in July
Except for my Author Page, responding to messages, and checking in and posting my progress on our writing FB group, I'm off Facebook for July. I will be hanging out on Instagram…because I have to post photos somewhere. And no checking in with the Twitterverse.
Set a realistic daily writing goal of 500 words.
To one thing every day that I've been avoiding. Does anyone have a list of stuff they're just not getting done?
Get back to using the Five Minute Journal app on my phone.
More reading and less binge-watching Netflix.
Until next time…
What are some ways you're slowing down this month? All suggestions are welcome!