A little housecleaning before things get back to something that resembles normal next week! With the release of my romantic suspense, BACKLASH, things have been a little crazy around here. Add in the beginning of the long awaited summer and a complete kitchen renovation that extended into a total main floor update and all regular scheduled programming goes out the window. Crazy can be a good thing, but it's always reassuring to get back into a sort-of-routine. Consider this my first attempt.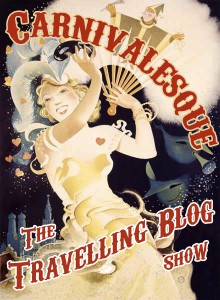 Carnivalesque: The Travelling Blog Show is on hiatus for the summer! BUT some of us are getting ready for our Carnivalesque Summer Reading Challenge: Jane Eyre by Charlotte Bronte. If you're interested in following along and checking in for our thoughts as we read through you can go here. And if you'd like to join the challenge, feel free! We'd love to read along with you! Either way, please know we love to hear your comments!
Lucky for me, Jane Eyre came free with my Kobo ereader! So, I'm ready to read. I have to admit to never making it through one of the classics so I'm super excited for this challenge. As a longtime book club member I love reading books in the company of others. For me, it's the only way to read books you might be hesitant about but really want to try. Looking forward to talking it out ups the chances of success.
Congratulations to Janet who's my June contest winner for a $10 Gift Certificate to Amazon.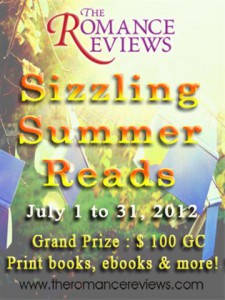 Also, you can win a copy of BACKLASH tomorrow at The Romance Reviews Sizzling Summer Reads Contest. You do have to be registered with Romance Reviews but I hear it's painless. You will need to answer a little scavenger hunt question but that will be pain-free as well! There are over 400 prizes available with the Grand Prize being a $100 gift certificate!
Have a great weekend! My husband and son return from a bike trip to Holland on Saturday after a ten day absence! That's going to the highlight of my weekend! I can't wait to hear all about their adventure. Until then the sun is shining and the lounge chair by the pool is beckoning! Jane Eyre is waiting. And my in-laws have offered to cook us supper. Again. Life is good!