Yesterday on Instagram I shared a summer reading list I compiled of books I want to read. Hopefully I'll get to more than a few of the books on my lists this summer. My Instagram list, however, is comprised of books I have yet to purchase. I have a stack of books I ready own that I need to read first.
Summer to me means books! Lots and lots of books and reading. My goals are always ambitious. But that's what goals are for, right? To push one's self.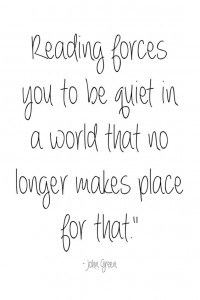 I'm currently reading The Romance Writer's Guide To Life by Sharon Pywell. I'm enjoying this one even though I prepared myself for some serious stereotyping of romance readers. That hasn't happened so far. But I'm still kind of holding my breath.
Summer Reading List: Books I Already Own:
The Break by Katherena Vermette. A finalist in Canada Reads and a recommendation from a trusted source.
Ella Minnow Pea: A Novel of Letters by Mark Dunn. This one sounds really intriguing and given to me by another trusted source. I love it when that happens!
The Couple Next Door by Shari Lapena. I've had this one for awhile now and I think I'm scared to start it. Here's hoping the sunny days and summer heat make me less shy about this one.
Summer Reading List: Books I Have Yet To Purchase:
I hope you check out a few of the books and links listed. Most of these authors are new to me and I've picked these books for a reason. Not only do I feel like they will make my summer a better one than it's already promising to be, but I'm hoping to get some insight to where I want to go from here with my own writing. As I rap up my fourth romantic suspense story, I more and more wonder if the romance genre is the right place for me. I will always love romance, but more and more I find it doesn't fit my writing needs. The more I learn about my process and my strengths and weaknesses, the more I want to write women's fiction. But more on this in the months to come.
I want to hear what's on your summer reading list?