I have a release date for EXPOSED, Book 2 in my Aspen Lake Series!
September 11th is the day.
I'm so excited to be sharing Kate Logan and Seth Stone's story with the world. Their happily-ever-after has been a long time coming. I wrote the first draft of this story for NaNoWriMo in 2009. I know, right? Yikes. But it's almost here! And I love how Kate Logan and Seth Stone's story turned out.
Someone's always watching…
Kate Logan needs a safe haven, a place to start over after her modeling career disintegrates in scandal. But her hometown of Aspen Lake isn't the sanctuary she hoped. Her vow of a low-key life is disrupted by a break-in and other strange happenings at her boutique. As the chair of Aspen Lake's Gothic Revival Festival, she's also drawn the ire of a religious fanatic. Kate is up to her stilettos in drama and intrigue including one sexy carpenter who's determined to get in her way.
New to town, Seth Stone is seeking inspiration and solitude to concentrate on his art. Short on funds, he agrees to take on a second job restoring the damage to Kate's Closet. Trouble erupts along with the desire to get to know Kate better. When he's used as a pawn in a smear campaign against his gorgeous boss Seth fights back. But now the whole town is watching. Including the man determined to further his own agenda. Time is running out with nowhere to hide.
Sneak Peek!
Kate put a hand to her throat. She was here. She was sober. She was going to stay that way. "Thank you."
She sighed with relief and avoided searching the dull sky for signs of worse weather. No need to add more drama to an already crappy day. Not when she was expected to spend the evening at the local bar with a group of people who knew it was the last place she should be hanging out. But she'd chosen the location to prove a point. She was in control, temptation be darned. She could handle this. Had handled it for the last two years.
Seth shook his head. "No need to thank me. You give me a chance to design a new display case? I'll be the one thanking you."
Against her will, her lips twitched and she nodded. "Why don't we see how the door goes first?"
"I'll do my best to amaze." He grinned. A heart-stopping, slow-spreading, deadly kind of grin. A slight lift of the corners until it gradually widened to reach all the way to his eyes. Eyes that hid a hint of jungle cat in them. The kind of smile that took forever to get where it was going, but when it got there you felt like someone had forgotten to yell "Clear!" before they used the paddles.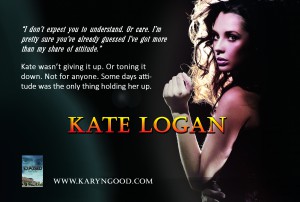 I'm still deep in Aspen Lake antics as I'm editing Grace Bighill and Constable Michael Davenport's story. And these two…they are turning up the heat!
More to information to come on contests and prizes and other good things!