Halloween is almost upon us. To be honest, I don't go to a lot of trouble. I put up a few decorations, we carve a pumpkin, make a couple of crafts, and hand out candy. Most of that effort is because our adult daughter, who has an intellectual disability and still lives at home. She keeps us young!
I have to say the highlight of this October was once again finding myself in a theatre seat to see the musical Come From Away. The story of how Gander, Newfoundland, with a population of under 10,000, found themselves hosting almost 7,000 air travellers who were redirected there on 9/11. It was so uplifting and so inspiring and just what I needed. If you get the chance to see it, I highly recommend it.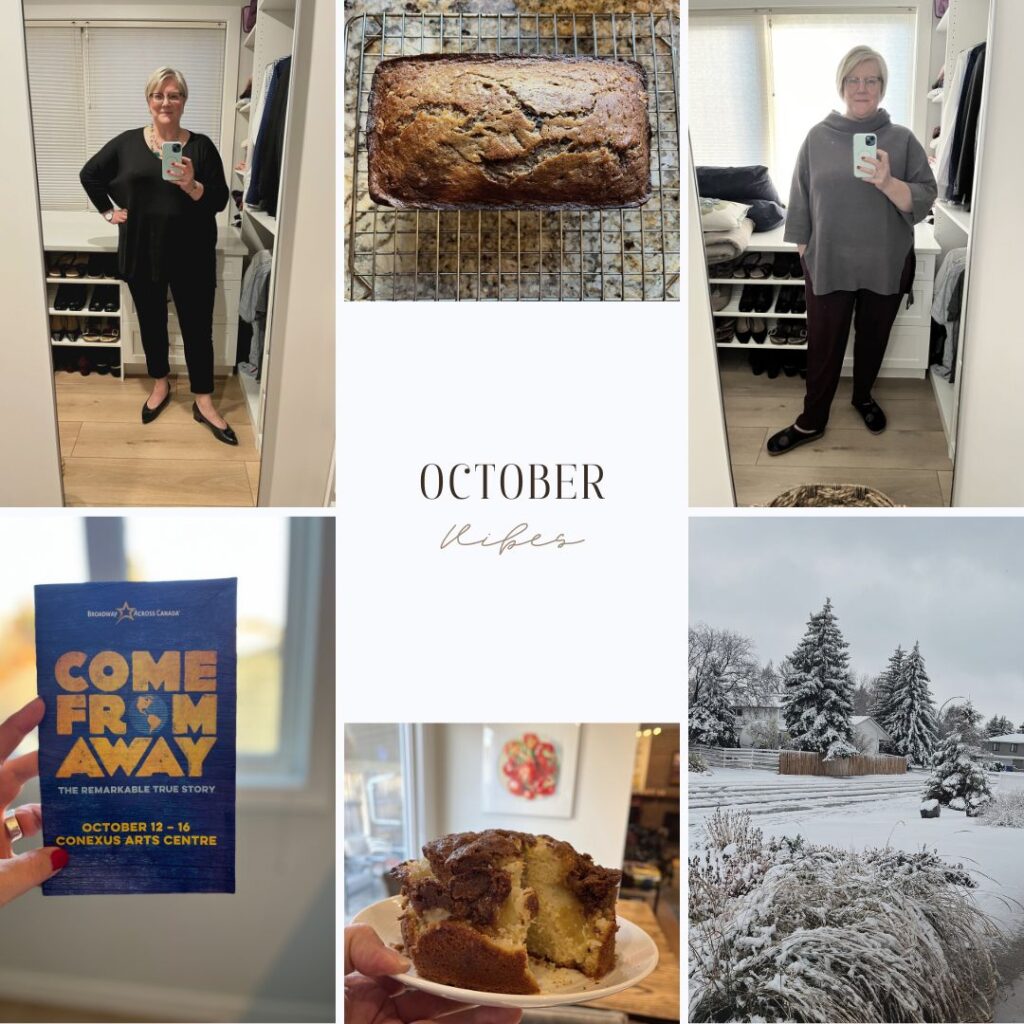 Also, it snowed. Ugh. But it's melting. So, yay! A couple of fashion brands to mention. The black sweater is from Sarah Sue Design, a sustainable and ethical, female owned fashion brand out of Winnipeg, Manitoba. It is one of my very favourite brands. The blue tunic is from another lovely brand, sustainable, ethical and female owned, Cider and Vine. From Estevan, Saskatchewan, they focus primarily on linen, although the one I'm wearing is a heavy terrycloth. The black pants are Eileen Fisher and the burgundy pants are Free Label (Vancouver, Canada, ethical, sustainable, female owned). Both pants are several year old and have been worn multiple times.
The banana bread recipe was delicious and from my new favourite baking site, Sally's Baking Addiction. The delicious apple cake is my Mom's recipe. I'm going to try and get that recipe up in December.
I've never written a Halloween story. The closest I've come is Exposed, which takes place in October and centres around Aspen Lake's annual Gothic Revival Festival. One of the key events of the festival is The Mad Man's Ball. I had so much fun brainstorming ideas for this festival and then putting them to paper. The whole town gets into and it's a major source of income to many of the businesses. Putting those details into a story is what makes writing so much fun.
The Abbey, where the ball takes place, was inspired by the Moosehead Inn at Kenosee Lake, southeastern Saskatchewan. I spent lots family time at Kenosee Lake as a child and I worked at Moose Mountain Provincial Park, right next door, for two summers. I met my husband that first summer. Sadly the Moosehead burnt down in 2021. No one knows what happened to the resident ghost, who was quite infamous, and a total troublemaker…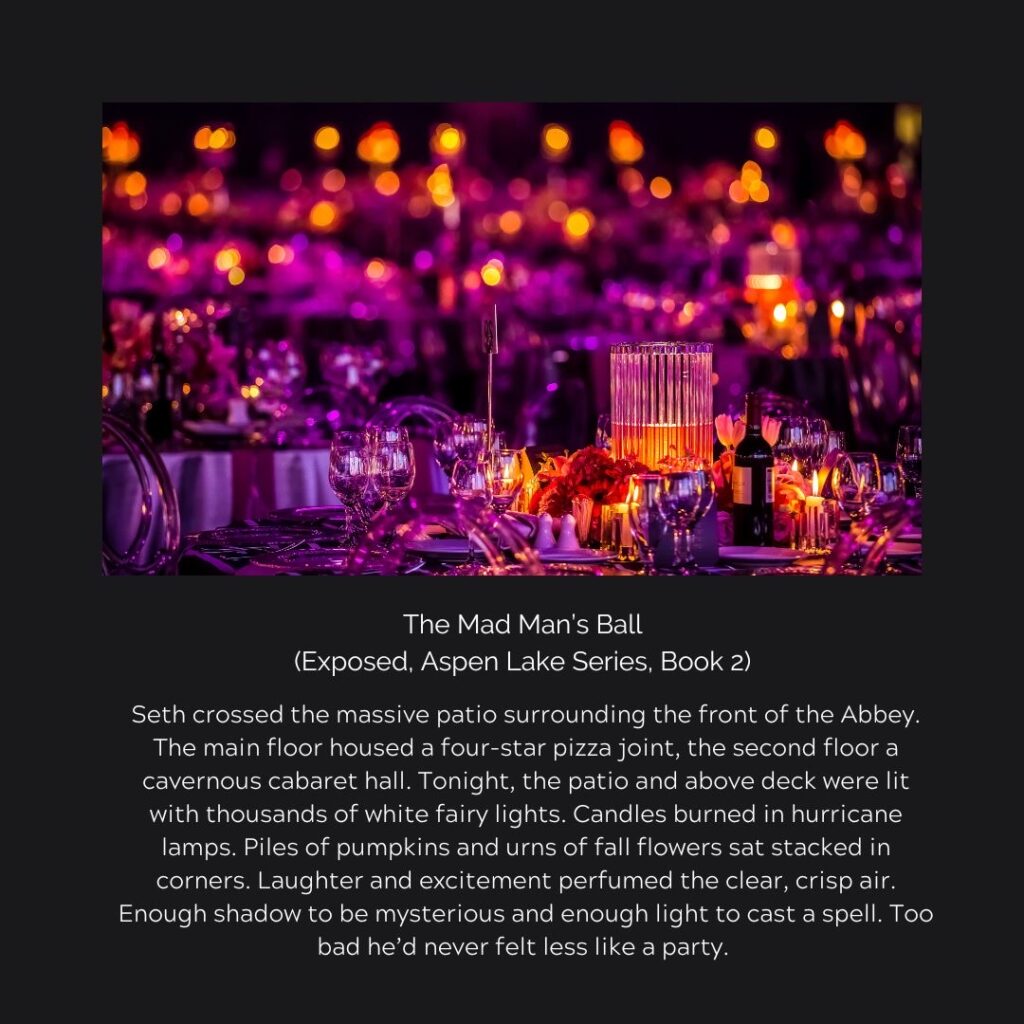 Until next time…
What's everyone else up to? Is Halloween a favourite holiday for you? Or are you a bit meh about the whole idea?