EXPOSED is 99 cents until Friday, September 16th!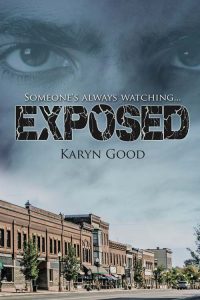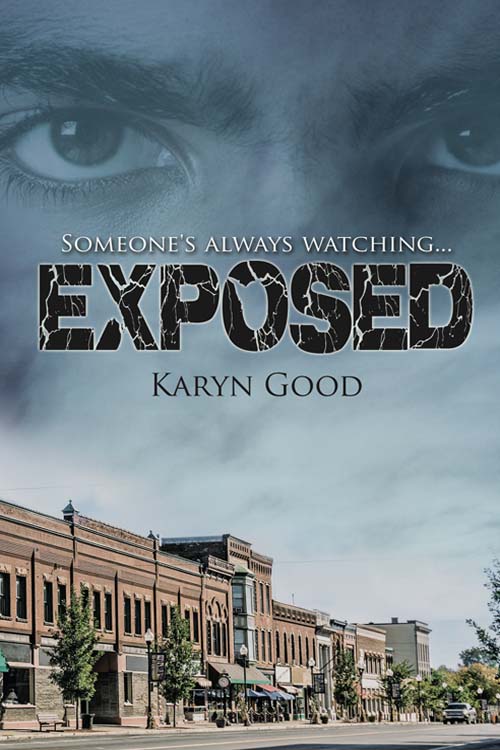 Kate Logan needs a safe haven, a place to start over after her modeling career disintegrates in scandal. But her hometown of Aspen Lake isn't the sanctuary she hoped. Her vow of a low-key life is disrupted by a break-in and other strange happenings at her boutique. As the chair of Aspen Lake's Gothic Revival Festival, she's also drawn the ire of a religious fanatic. Kate is up to her stilettos in drama and intrigue including one sexy carpenter who's determined to get in her way.
New to town, Seth Stone is seeking inspiration and solitude to concentrate on his art. Short on funds, he agrees to take on a second job restoring the damage to Kate's Closet. Trouble erupts along with the desire to get to know Kate better. When he's used as a pawn in a smear campaign against his gorgeous boss Seth fights back. But now the whole town is watching. Including the man determined to further his own agenda. Time is running out with nowhere to hide.
* AMAZON * KOBO * BARNES AND NOBLE * THE WILD ROSE PRESS * iBOOKS * ALL ROMANCE eBOOKS *
It's been a great summer!
It's also flown by way to fast. August basically passed in a blur! Doesn't it always.
Top Three Images!
This happened!! Our son and future daughter-in-law!! That was the giant news of the summer! Huge! And we are SO excited!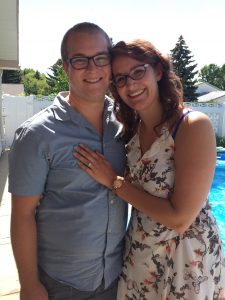 We swam and camped and golfed and generally had fun.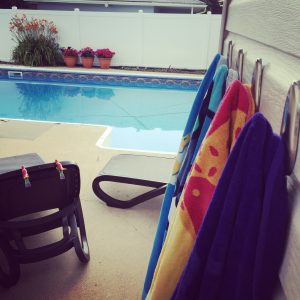 Our Second Annual Hundred Mile Dinner which included everything local with a couple of exceptions. So much fun and such good eats. Thanks mainly to my talented mother and my sister, who along with the Adorables stayed for two whole weeks!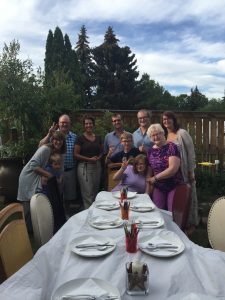 Top Book I Read This Summer
The Nest by Cynthia D'aprix Sweeney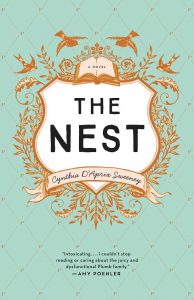 Technically, I'm not sure it was one of my favourite books. But I sure had fun discussing it for our Holiday Family Book Club and this crew! Also, it's one of the picks for my Sanity Seekers Book Club so now I'm ahead of the game!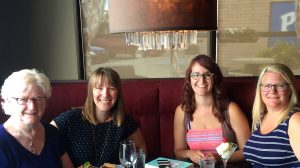 Three Things About My Life This Summer
I put my writing on hold for a couple of months while I made over my office. I needed to clean and declutter my space which I hope will get me back on track again. I can already feel my writing mojo coming back. See my post at the Killer Chicks if you're interested in pictures!
I upped my golfing game by taking a lesson. Much work needed in this area but I saw improvement which was exciting. Even if it was preceded by a whole bunch of why-did-I-think-this-was-a-good-idea.
We went camping this summer. In a tent. Twice. The first time I also got lost on a trip back from the bathroom because it was pitch dark. The second time the first night got down to 4 degrees Celsius. I think that translates to 39 degrees Fahrenheit. Whatever. It was darn cold. Both experiences will some day find themselves in a book!
What I'm Looking Forward To Next
Getting back into the writing groove!
Autumn. I love fall. Especially the clothes colours.
The start of another season of Globe Theatre productions. This is our local theatre company and they put on amazing performances.
What are you looking forward to the most in September?