We all need a reboot every once. Traditionally holidays are a time to regroup. Time away to Rest, Relax, Rejuvenate. Those three peaceful R's. It's been my experience that vacations, especially family vacations – the ones involving children – do not provide ample opportunity for any of the 3 R's. Case in point – DisneyWorld. Tons of fun! Recovery time required when it's done. Oh look, more R's.
But what if you need more than a couple of weeks away to fix what's ailing you? When you know there are steps that can be taken to improve your quality of life. Or maintain your sanity. And a juice cleanse it's going to cut it. It probably won't hurt, but it's not the whole answer.
That's the place I'm in because I'm feeling kind of…old. That's a very alien feeling for me. I guess what I'm really feeling is tired. Maybe a little worn down. Along with overweight and out of shape.
Clearly, a plan of action was required. But did I attack the problem? No. Tired, remember. So, I did one thing. I got the ball rolling. Now it's picking up speed. I have momentum.
Five Things I'm Doing To Rejuvenate 
Restorative Yoga
Solo Holidays
Controlling My Self-Talk
Changing My Diet
Exercise
Restorative Yoga: Remember nap time in Kindergarten? That's kind of what it is. Only better. It's about aligning your physical self and your mental self by practicing stillness in supported gentle for extended periods of time. There are a lot of props, blankets, and soft lighting. I've begun doing an at home version too.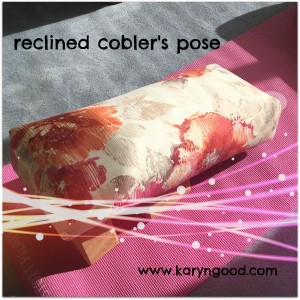 Solo Holidays: I took my first solo holiday, as in by myself, in the fall. I went to Toronto to visit my sister and her family. For those of you who don't know I have a special needs daughter. We spend a lot of time together and are incredibly close. I feel guilty when I leave her behind. Because my girl? She would vacation 12 months a year, if she could. But alone time was just what the doctor ordered. I had a wonderful, worry-free time. More of this in my future.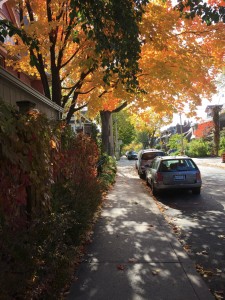 Controlling My Self-Talk: My doctor recommended an online course offered by our local university after I mentioned that I was not doing as well as I should be mentally. Turns out there were a numbers of reasons why I was feeling shitty. Because, hello Depression. Cognitive Behavioural Therapy is very helpful in terms of practical solutions and steps to overcoming a number of things. Turns out healthy thoughts = healthy feelings.
Cognitive behaviour therapy (CBT) is a type of psychotherapy that helps the person to change unhelpful or unhealthy habits of thinking, feeling and behaving.
Changing My Diet: TMI ALERT My gut was very unhappy. I was bloated. Irritable. Imodium dependent. And operating in a fog. I've cut out gluten, dairy and eventually plan to cut out sugar. Happy to say I'm feeling much better. Like MUCH better. I don't know if it's because I'm eating less, healthier, or differently, and I don't much care. It's working. The photo is my version of Danielle Walker's Chicken Cobb Salad found in her Against All Grain cookbook.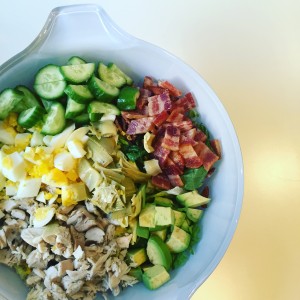 Exercise: I'm learning to hate it less. Self-talk, remember? And with this goal? It was go big or fail miserably. I needed some serious motivation to commit. To that end, I registered to walk a half-marathon in September. I cannot begin to explain how terrifying it is for me to even type that out in a sentence. My goal? Four hours to walk 21.1 kilometres. Treadmill. Every. Day. Because right now, I can probably do 4 kilometres.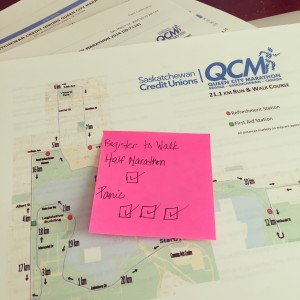 What do you do to replenish, relax, and restore your mind and body?
The following is an article written by Will Wheaton, who I adore on The Big Bang Theory. Seven things he did to reboot his life and why he did them. It's a great read because, among other things, he's a talented writer