Relax * Restore * Refresh * Rejuvenate * Revive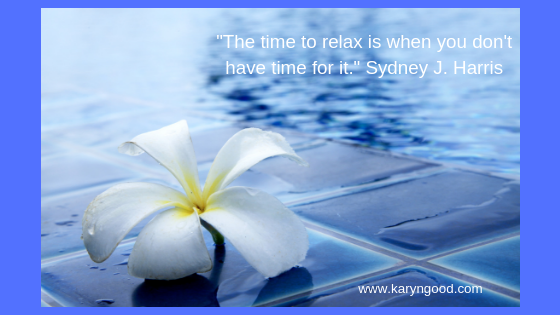 I'm not sure why it can be such a challenge to take time for myself but, as the quote suggests, it's necessary. I read an article recently that contained a bevy of suggestions like making sure to take 2 to 3 days off each week. It also suggested eating lunch out with a friend each week, as well as a weekly spa treatment. You were also encouraged to leave work early sometimes, arrive late once in a while, and a host of other impractical suggestions. I don't know about you, but those aren't options for me, for a variety of reasons. I need solutions that are practical.
Real estate agents suggest baking cookies or bread (for those more talented then me, obviously) before house showings. That's because our sense of smell is linked to memory and those lucky enough to have a grandma, parent, or a knew a loved one that baked can relate to the comfy memories it encourages. Smell can also trigger emotion: attraction, danger, relaxation, comfort. When my husband wears aftershave I'm a goner. And it comes as no surprise that certain smells make us happy. I 'm willing to bet most of us love a soothing scented bath. When we get a sniff of a scent that has a positive effect on our minds, it lifts our mood. So, bring on the candles, potpourri, and oil diffusers.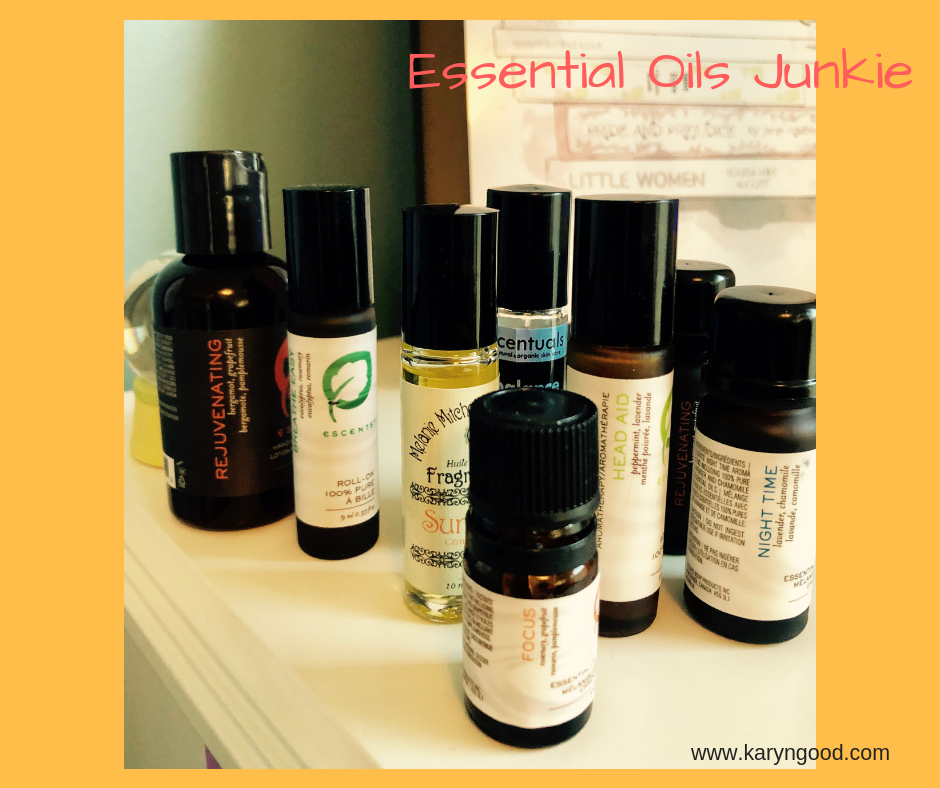 I'm one of those people that love perfume, but so many places are fragrance free I don't wear it often. So at home, I've become an essential oil junkie! Rollers, creams, aroma blends and, of course, individual oils. A favourite for my office is a blend of grapefruit and bergamot called Rejuvenating. Another is a combination of grapefruit and rosemary called Focus. There's something about the scent of grapefruit that's fresh and tangy and it makes me think of mornings and getting ready to be productive. I have a Night Time blend that combines lavender and chamomile, perfect for bedtime and for reducing anxiety and stress.
I've also started creating my own blends. One of which is 5 or 6 drops of peppermint and a couple drops each of tea tree and eucalyptus for a crisp, outdoor scent. As we head into winter, I'm looking to create something that reminds me of the beach, the waves, and the ocean. If you don't have a diffuser close at hand, why not try some making something on your stove top. The following chilly weather recipe might just do the trick and offer some comfort on a blustery day or evening.
Stove Top Potpourri
3 apple peels
2 orange peels
1 cinnamon stick
1/8 tsp cloves
Until next time…
Are you a scent person? Pumpkin Pie, fresh cut grass, ocean breezes? What does it for you?
"We must always change, renew, rejuvenate ourselves; otherwise, we harden." Johann Wolfgang von Goethe