Any time is a good time to read a book, but something about the cold winds of winter, cozy blankets, and hot tea encourages me to hunker down and read away the January blues. Blue Monday falls somewhere in January, There's some debate about which Monday specifically, and how the defining formula works, but I think it's safe to say some of us find January challenging for a variety of reasons. My coping strategy is reading.
My January TBR Pile
My January TBR pile is an eclectic mix of books. Most of which I was fortunate enough to receive as Christmas gifts. I've finished reading The Child Finder by Rene Denfeld. This was our January book club pick and let me just say, wow. I can't say enough good thing about this book. It checked all my favourites: remote setting, strong but damaged protagonist, enthralling plot, excellent pacing.
I have started Stephen King's On Writing. A Year of Writing Dangerously by Barbara Abercrombie is sitting beside me on my desk as inspiration! Also, I was lucky enough to win a $25 KOBO gift card, so I bought a book by a favourite author, Nora Roberts' Year One.
Take that January blues!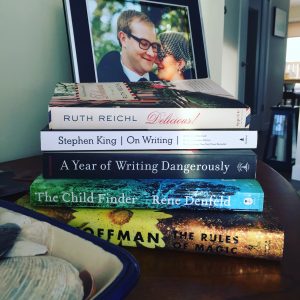 Upcoming News
My novel, BACKLASH, is included in a romantic suspense boxset, Closer To Danger, that is available for preorder and comes out February 8th. The entire boxset is only $2.99 (US) at Amazon US and $3.76 (CAN) Amazon CAN.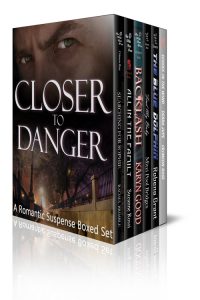 Six romantic suspense books! If you love intrigue, are looking for excitement, or want to set your heart racing, preorder now and don't miss the chance to read books by these talented authors: Rachel Brimble, Suzanne Rossi, Mitzi Pool Bridges, Robena Grant, Debra Jupe.
What does your reading list look like for January?