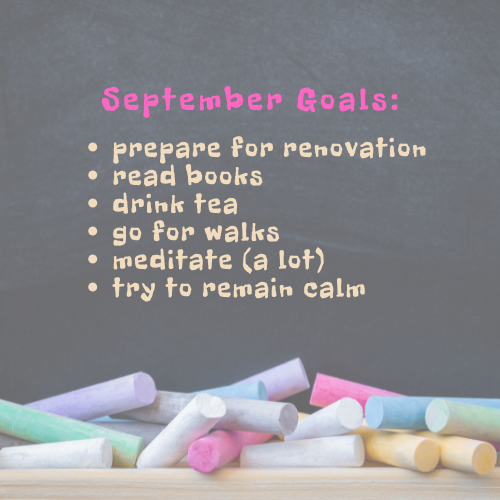 September always feels like the start of the new year, rather than January. I love the return to routine after going this way and that way and packing in as much summer goodness as I can into July and August. September is a time to get back at it, whatever your 'it' is. Even though we're in the midst of the 4th wave of this pandemic, and there is a federal election looming, and we're all tired and frustrated (possibly angry), September is a time to set things back to rights.
My house is relatively organized except for two rooms, my office and the basement bedroom. Oh, and one very large cupboard that is full of memories. My wedding dress is in there. My childhood memories are stored in there. Our children's memories. This cupboard is packed with all the feels. There is also a tent. I don't know why.
Reorganizing is a priority right now because we are about to begin renovating the upstairs of our house which was built in the 70s. Very little has changed on our top floor during that time. Removal of wallpaper and painting of bedrooms. Goodbye blue carpet and ugly wallpaper. Have I mentioned that there was either wallpaper or a wallpaper border on every wall of our house. There are also hanging snowflake lights in our bedroom. And a mirrored wall.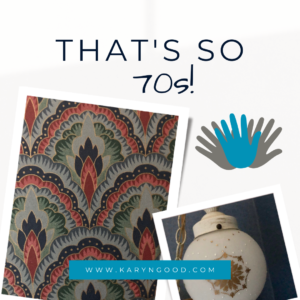 Getting everything ready means purging some things that should have gone long ago. Not only the dated decor, but the other stuff. Things that I've tucked away and haven't dealt with. Which makes me wonder why I'm hanging onto certain things. I'm asking myself who will want it? Our children are busy accumulating their own stuff and filling their own nooks and crannies with things that are special and important to them.
I found the article, The psychology of clutter: Why we hold onto 'stuff'—and what that may be teaching our kids, gave me some insight into why I'm hanging onto an endless amount of craft supplies. I mean I might find a use for them some day, right? Probably not. Why have I held onto it. The answer is guilt. And it will come as a surprise to no one that guilt is not a good reason to hold onto something.
This article was also helpful: 10 Ways to Get Rid of Sentimental Clutter.
I'm relieved to say I've made a dent in things. And excited to welcome in the new. Like vinyl plank flooring, soothing spa colours. Fresh, modern, accompanied by less of everything.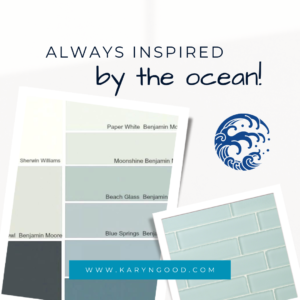 What I'm reading:
Print: Bombshell (Hell's Belle, Book 1) by Sarah MacLean. Finishing the very last few pages of Sesily and Caleb's story. Sooo good! Definitely recommend.
eBook: Just started an ARC of The Golden Couple by Greer Hendricks and Sarah Pekkanen coming out in early 2022. I'm fascinated by writing duos. And this book is off to a great start!
Audio: A Perilous Undertaking, A Veronica Speedwell Mystery, Book 2, written by Deanna Raybourn and narrated by Angele Masters. LOVING this series! Both the story and the narrator.
Until next time…
Who else thinks of September has the true beginning of the year?