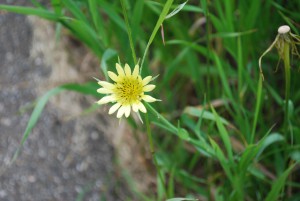 I won't be tiresome and asked the obvious, like how can it be Friday already. It's been a productive week renovation wise. Our kitchen transformation is finally on the upswing so the place now has the cupboards, minus the door fronts. Layers of ugly wallpaper have now been removed and they're starting on the baseboards and window casings. New windows are in and the new flooring is scheduled for Monday and Tuesday. Yay.
But it's also August 10th. Days are getting shorter. Back-to-school ads are everywhere. Harvest has started. Fall is just around the corner. Here is my corner of the world, the school years ends at the very end of June and students don't go back to school until after the long weekend in September. Going by the glass is half full approach, there's still almost a month of summer left.
There are market gardens to visit, campfires and hot chocolate to enjoy, and books yet to be read. A sense of gathering has started in the harvesting of grains, readying all those garden vegetables, or putting together supplies for school. Our purpose is shifting and we're preparing for a new season.
I love fall. I'm just not ready to let go of summer yet.
My Playlist For This Sunny Summer August Day:
Drunk on You by Luke Bryan
Come Over by Kenny Chesney
I'm On Fire by Bruce Springsteen
Goodbye Girl by Rumer
The Cave by Mumford and Sons
On My eReader:
Still plugging away at Jane Eyre!
On the Menu
Takeout!!!
What are you listening to, reading, or eating this weekend?