Where I talk about books that I've read and enjoyed because life is better with books. And summer is definitely better with books!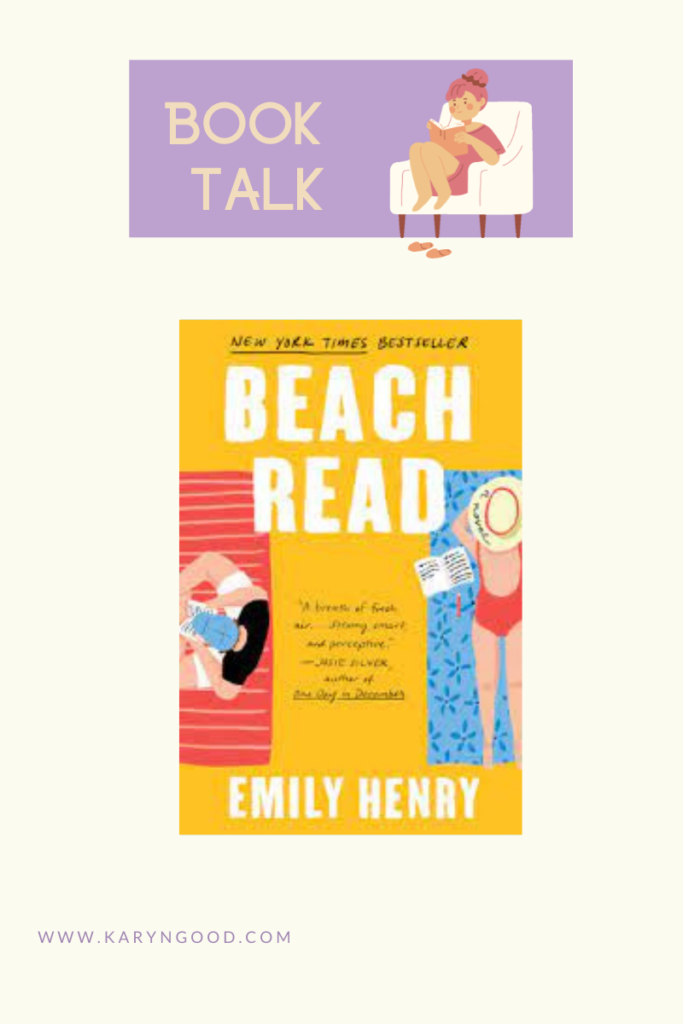 Beach Read by Emily Henry
Published: Berkley, May 2020
Length: 384 pages
Categories: Women's Fiction / Romance / Humour / Contemporary Romance
The Blurb:
A romance writer who no longer believes in love and a literary writer stuck in a rut engage in a summer-long challenge that may just upend everything they believe about happily ever afters.

Augustus Everett is an acclaimed author of literary fiction. January Andrews writes bestselling romance. When she pens a happily ever after, he kills off his entire cast.

They're polar opposites.

In fact, the only thing they have in common is that for the next three months, they're living in neighboring beach houses, broke, and bogged down with writer's block.

Until, one hazy evening, one thing leads to another and they strike a deal designed to force them out of their creative ruts: Augustus will spend the summer writing something happy, and January will pen the next Great American Novel. She'll take him on field trips worthy of any rom-com montage, and he'll take her to interview surviving members of a backwoods death cult (obviously). Everyone will finish a book and no one will fall in love. Really.SEE LESS
My Thoughts:
January Andrews is suffering from writer's block. She's also broke. Grieving the loss of the father she thought she knew, she ends up in the last place she wants to be, the beach house her father left her. Even worse, she finds herself living next door to her college nemesis, Augustus Everett. Turns out he's also suffering from writer's block. When avoiding each other doesn't work, they strike a deal. She'll write a literary novel. And he'll write a romance. And they'll help each other through the process.
I worry when writers, who are not romance writers, write romance. I worry it won't be a romance at all but an attempt to 'elevate' the genre. I also shy away from romances written in 1st person perspective. Just not my favourite perspective when it comes to romance. So, why did this book work for me? The chemistry between January and Gus is immediate. The dialogue is witty and funny and surprising. The writing is clever. January's grief and sense of betrayal is heart wrenching. So, is Gus's. Gus is delightfully swoon worthy in a guy-next-door kind of way. And January is quirky and real and just the right amount of over the top.
Also, this was an audio read for me and I have to say the narrator is amazing. Julia Whelan does a fantastic job. I can't say enough about the great job she does. It's the first time I've haven't cringed when a narrator switches from a female to male character or vice a versa. I enjoyed her narration as much as I enjoyed Emily Henry's writing.
This book is a great look at what happens when our egos fail us and the necessity of grieving. And what it looks like to find your way back and forward. Definitely recommend.
Until next time…
What beach reads have you savoured so far this summer? Any recommendations?