Smart, Sexy Suspense
What are Sundays for if not reading? My romantic suspense releases on November 7th. Here's a excerpt to entice you.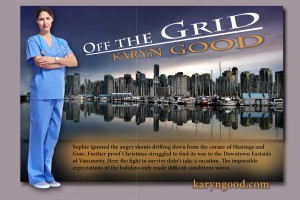 Her brows rose. "I'm smart enough to know you've got a conflict of interest. You need to decide whether you can proceed fairly and objectively. Because yes, I believe her. Why would she lie to us?"
God help him, her chin went up. Her eyes flashed with her need to take him down a peg. His fingers clenched inside his pockets. Her challenge, the heat of it, inspired absolute honesty.
"Because anyone who knows you or who's familiar with your work knows you'll do whatever it takes, go balls to the wall, to champion a victimized young woman from the Low Track. And if taking sides hands you a chance to take down the man who's determined to clean up the Downtown Eastside, all the better. Jason Drummond is pain in your ass. Of course, they came to you." And hell, since he was destroying any chance at a relationship he might as well go for it. "And I don't know what your history is with Marnie, but you're doing it as much for her as you are for Kellie. So maybe I need to be the one asking, how objective are you?"
"You see me as a do-gooder who doesn't question facts, just reacts. Part of my job requires cutting through all the bullshit and believe me, I hear a lot of it. I'm a great lie-detector. Don't confuse nonjudgmental with sucker. And, yes, Marnie is important to me. But I can be her friend and know she's not perfect, far from it. I know even if I believe Kellie about paternity, I'll need to double check anything coming out of Marnie's mouth." She inhaled a deep breath. Let it out. "Because…Marnie…she doesn't have the greatest track record with the truth."
The dejection in her tone tugged at him. He resisted moving in closer. She had scoffed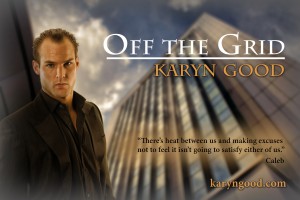 away all his attempts to explain Tiffany. She didn't want to believe him. Or in him. "Just because Jason is a friend of mine doesn't mean I'm not interested in getting to the truth." He pointed at the door. "Or doing what's best for that child in there. So let's agree we both have agendas, but we're most interested in the truth."
Available for pre-order from Amazon.
Coming November 7th from The Wild Rose Press.
*If you're interested in reviewing Off The Grid let me know and I'll hook you up! karyngoodauthor at gmail dot com