EXPOSED, Book 2 Aspen Lake Series, is on sale for 99 cents (in the US and about $1.30 in Canada)!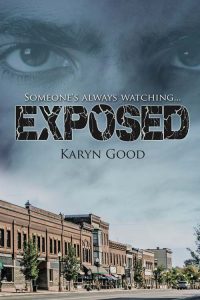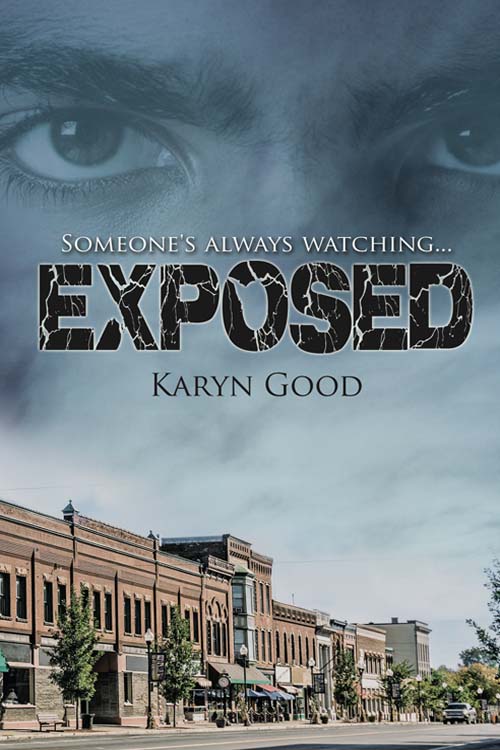 Kate Logan needs a safe haven, a place to start over after her modeling career disintegrates in scandal. But her hometown of Aspen Lake isn't the sanctuary she hoped. Her vow of a low-key life is disrupted by a break-in and other strange happenings at her boutique. As the chair of Aspen Lake's Gothic Revival Festival, she's also drawn the ire of a religious fanatic. Kate is up to her stilettos in drama and intrigue including one sexy carpenter who's determined to get in her way.
New to town, Seth Stone is seeking inspiration and solitude to concentrate on his art. Short on funds, he agrees to take on a second job restoring the damage to Kate's Closet. Trouble erupts along with the desire to get to know Kate better. When he's used as a pawn in a smear campaign against his gorgeous boss Seth fights back. But now the whole town is watching. Including the man determined to further his own agenda. Time is running out with nowhere to hide.
* AMAZON * KOBO * BARNES AND NOBLE * THE WILD ROSE PRESS * iBOOKS * ALL ROMANCE eBOOKS *
EXCERPT:
His eyes flashed. Kate didn't imagine it. Didn't think either. She simply reacted, leaning in with the certainty he'd meet her halfway. Instead, he withdrew a fraction of an inch. Not far but undoubtedly a retreat.
Oh, God.
"I…" Kate closed her eyes in horror. Or denial. But no, it was happening. She knew this because she opened her eyes and he was still there. Close enough to smell the sweat of humiliation pooling out of her pores. He was staring at her in ear shattering silence. With nowhere to go, she stood up. Wiped her hands down the side of her skirt.
Pull it together, Kate.
She refused to gasp out an apology like a fish. "I shouldn't have done that. I crossed a line. I'm sorry."
"Kate." He got to his feet. "It's not that I don't want to—"
"No need to explain." Please, do not explain. "It won't happen again." So, so, so not happening again. "I promise."
Why was he moving in closer? He smoothed a knuckle over her cheek. Her skin tingled in response, proving humiliation didn't kill desire. It was merely trampled and ready to rear its ugly head again. Then he shoved his hands in his pockets. "It's not that I don't want to kiss you. I'm just not in a position to right now."
"You're involved with someone." Relief washed through her. It wasn't that she was a horrible person. He had a good reason. One she could live with. "I understand."
He shook his head. "I moved here with the intention of concentrating on my art. I can't afford to get involved with anyone right now. No matter how beautiful or appealing. You don't seem like the sex and forget it type. And that's all I have in me right now."
Wasn't that the story of her life? Men wanting to have sex with her but not interested in getting to know the real her? All they saw was the face.
She knew how to deal with men like that. She froze them out. "Well, thank you for being honest with me."
Really, it was for the best. Did she want him to get to know the neurotic, insecure woman she'd become in the last six years? Did she want this beautiful man to see the real her? She should back away. Put more than two feet of distance between them.
"Tell me I'm wrong." His Adam's apple bobbed. "Then ask me to stay and I will."
"No, you're not wrong." Kate looked away. Too tempted by far to risk being carefree enough to sleep with him. To kiss him goodbye afterwards. To work with him the next day like nothing had happened. Wished she didn't believe in consequences. Or guilt.
"I should go." He ran a hand over the stumble forming along his jawline before retrieving his shirt. At the door, with his back to her, he said, "I'll see you tomorrow."
She nodded, but he didn't see it. He was out the door. His boot treads fading as he jogged down the stairs.
Then silence.
The kind that stretched to fill the four corners of a room. A quiet that left little doubt you were utterly and completely alone.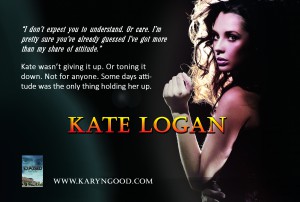 I loved writing these characters, their story! I hope you enjoy it too!