Since the weather has turned chillier, I've been on a reading binge. I've also been lucky enough to have been approved to read some Advanced Reader Copies (ARCs) of book I'd requested on Netgalley. Netgalley helps out authors by offering ARCs to approved reviewers. And by approved reviewer, I mean someone who talks about books on social media. And there is little I like to talk about more than books.
First up is Love Lettering by Kate Clayborn! Available December 31, 2019 from Kensington Books.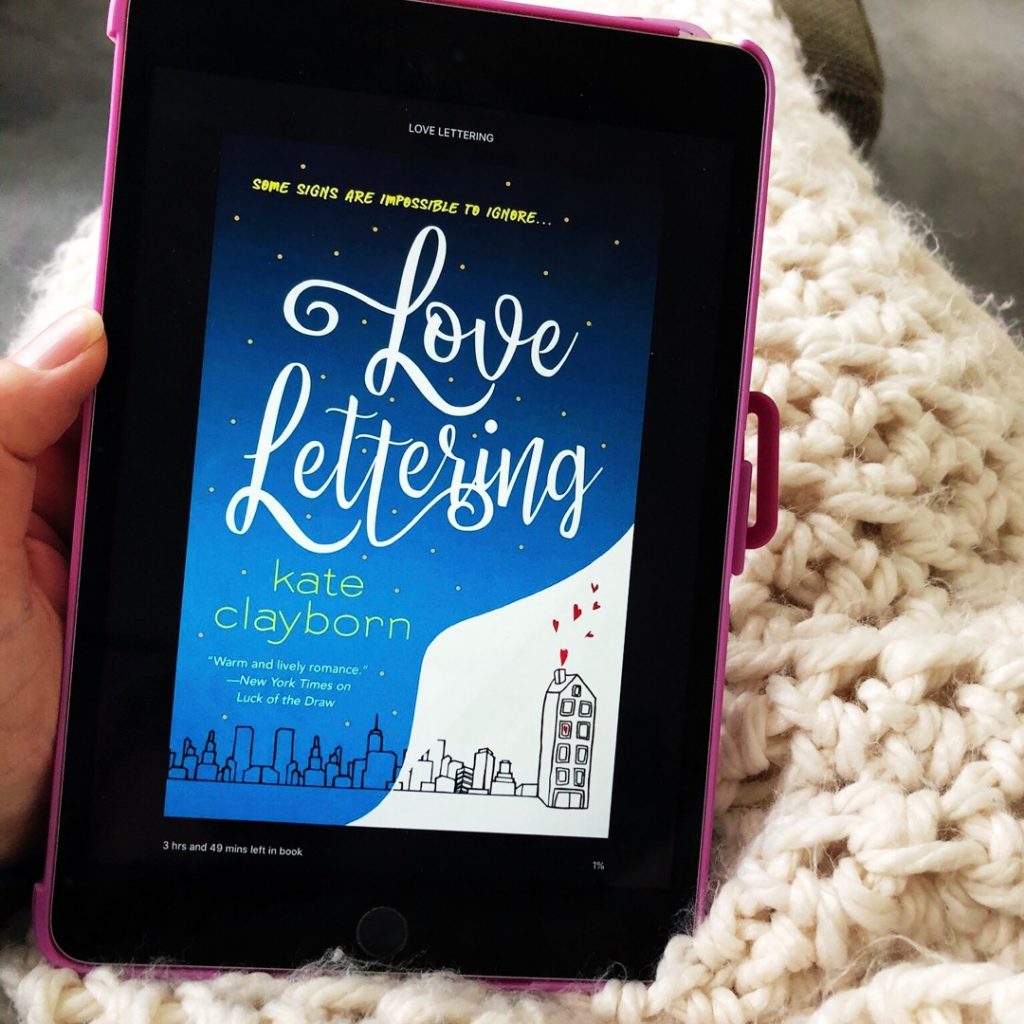 Meg Mackworth's hand-lettering skill has made her famous as the Planner of Park Slope, designing custom journals for New York City's elite. She has another skill too: reading signs that other people miss. Knowing the upcoming marriage of Reid Sutherland and his gorgeous fiancée was doomed to fail is one thing, but weaving a secret word of warning into their wedding program is another. Meg may have thought no one would spot it, but she hadn't counted on sharp-eyed, pattern-obsessed Reid . . .
A year later, Reid has tracked Meg down to find out how she knew that his meticulously planned future was about to implode. But with a looming deadline and a bad case of creative block, Meg doesn't have time for Reid's questions—unless he can help her find her missing inspiration. As they gradually open up to each other, both try to ignore deepening connection between them. But the signs are there—irresistible, indisputable, urging Meg to heed the messages Reid is sending her, before it's too late . . .
If you love a slow, sweet burn, you'll love this book. If you love talk of fonts, and scripts, and signs, you'll LOVE this book. If you love New York as a setting, you'll love this book. There's also more to love because there is meat to this story. The characters work through some real life issues and face serious obstacles, make hard decisions. If you give this one a try, I don't think you'll regret it!
Second is Whiteout by Adriana Anders. Available January 28, 2019 from Sourcebooks.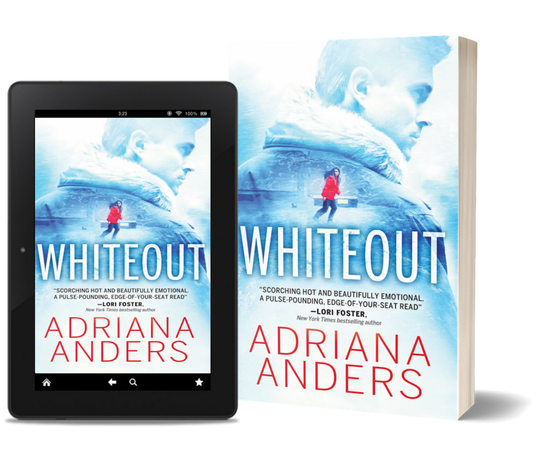 Survival Instincts #1
With a storm coming and a killer on the loose,
every step could be their last…
Angel Smith is finally ready to leave Antarctica for a second chance at life. But on what was meant to be her final day, the remote research station she's been calling home is attacked. Hunted and scared, she and irritatingly gorgeous glaciologist Ford Cooper barely make it out with their lives…only to realize that in a place this remote, there's nowhere left to run.
Isolated with no power, no way to contact the outside world, and a madman on their heels, Angel and Ford must fight to survive in the most inhospitable―and beautiful―place on earth. But what starts as a partnership born of necessity quickly turns into an urgent connection that burns bright and hot. They both know there's little chance of making it out alive, and yet they are determined to weather the coming storm―no matter the cost.
The action never stops. It's a nail biter right to the very end. And I don't know what it is about reading books that have snowstorms in winter when it's winter for real, but I love them! This book has plenty of thrill and spills, well fleshed out characters and a remote research station in Antarctica. It doesn't get better than that for this romantic suspense fan!
And third is The Jane Austen Society by Natalie Jenner. Coming Out on May 26, 2020 from St. Martin's Press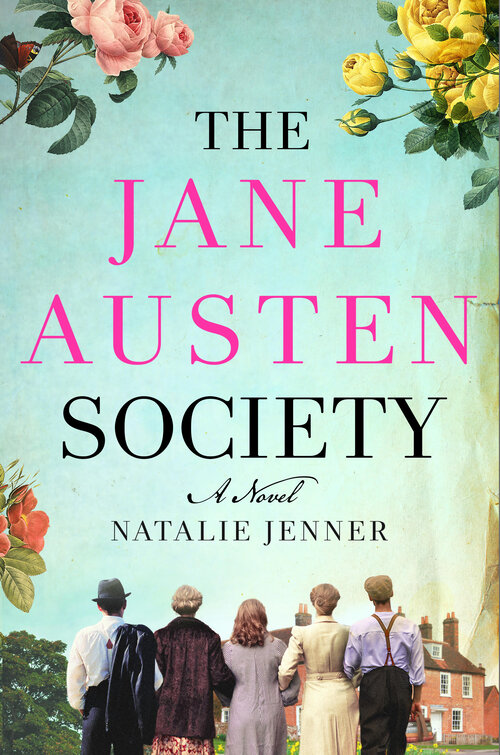 Just after the Second World War, in the small English village of Chawton, an unusual but like-minded group of people band together to attempt something remarkable.
One hundred and fifty years ago, Chawton was the final home of Jane Austen, one of England's finest novelists. Now it's home to a few distant relatives and their diminishing estate. With the last bit of Austen's legacy threatened, a group of disparate individuals come together to preserve both Jane Austen's home and her legacy. These people―a laborer, a young widow, the local doctor, and a movie star, among others―could not be more different and yet they are united in their love for the works and words of Austen. As each of them endures their own quiet struggle with loss and trauma, some from the recent war, others from more distant tragedies, they rally together to create the Jane Austen Society.
I loved this book! And if you are a Jane Austen fan, you'll want to mark down the release date, or better yet pre-order it because it is full of Austen goodness in the best way possible. It takes place immediately following the end of World War Two and the characters are all suffering from their own traumas. Through a love of reading, particularly Jane Austen, an unlikely group of people come together to preserve history and form lifelong friendships, heal wounded hearts…and more. It's a gem of a novel that breaks your heart and then puts it back together. Definitely recommend it!
And there you have it! Three very different books but something for everyone. I would happily recommend all three of these books.
Until next time…
What's everyone else reading these days?