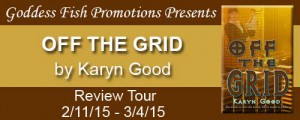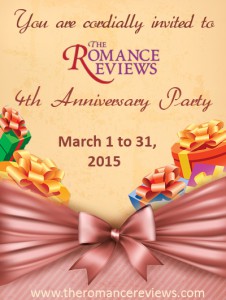 My review tour of OFF THE GRID continues with an chance to win a $25 gift certificate. All you have to do is enter the rafflecopter at either of the following:
Sassy Moms Read Romance, OR Undercover Book Reviews
March is just around the corner and there will be all kinds of chances to win gift cards, books, and a grand prize at The Romance Reviews 4th Anniversary Party. Join us starting March 1st.
*********************
I was reading the paper as I love to do on Saturday mornings. This past weekend there was an article about aborginal at-risk teenagers and the very real and horrifying struggles they face.
"Before a man strangles, or shoots, or stabs a woman in a cheap hotel room or a dried-up river bed, a hundred other terrible things typically happen to that woman to put her in that vulnerable, isolated position. For policy-makers, the lesson is clear, no matter whether victims are aboriginal or not: You can't just go after the act of murder. You have to go after those hundred other terrible things." Jonathan Kay, Of Horror and Hope, Editorial
I like to think my romantic suspense, OFF THE GRID, touches on a few of those "hundred other terrible things". At least, I hope it does. I hope it touches on what it takes to be a warrior, a survivor, when the odds are stacked against you, practically from birth.
Sixty-seven women disappeard from Vancouver's Downtown Eastside, the setting for OFF THE GRID, between 1997 and 2002. Like me and the women I call friends, these missing and murdered women had things in common. They were mothers, sisters, daughters, poets, and dreamers. They had people they cared about, cherished, and mentored. Unlike my circle of friends, the other ties that bind them are terrifying: child sex abuse, early drug addiction, untreated mental-health problems, violent boyfriends and early pregnancies. Many fled small communities to end up alone in predatory neighborhoods, the victims of drug dealers and pimps who knew very well how to prey on the vulnerble and the isolated.
But there is hope. More than ever we have a chance to improve the odds. We are learning and we speaking out and bringing attention to a crisis that we can do something about.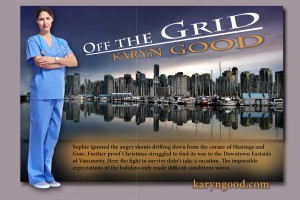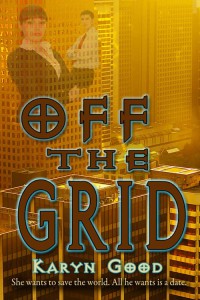 A committed doctor to Vancouver's inner city, nothing fazes Sophie Monroe—until a pregnant teenager shows up at her clinic on Christmas Eve requesting sanctuary and claiming the baby's father is one of the city's most influential businessmen. Sophie is in over her head and thankful when aid shows up in the form of an attorney who's a little too confident and a lot too sexy.
Family Law expert Caleb Quinn just wants a date, a chance to prove he isn't the elitist jerk Sophie assumes. Helping deliver a baby is not what he has in mind. But before long protecting a traumatized teenager and her son become his first priority. Even if saving them pits him against the baby's father, a childhood friend. A man who will do anything to keep his dark side private.
But justice never comes cheap. Will doing the right thing cost Sophie and Caleb their reputations? Or their lives?
*  The Wild Rose Press  * Amazon  *  Kobo  *  Barnes and Noble  *  All Romance Ebooks  *  BookStrand *  iBooks