It's -39 C with the windchill today. Enough said. But also, why is February both the shortest and longest month of the year? In a world focused on productivity and hustle, it's challenging to make space dedicated to rest and recovery and wintering. So, I made a fun little list of things to do. Take that, February.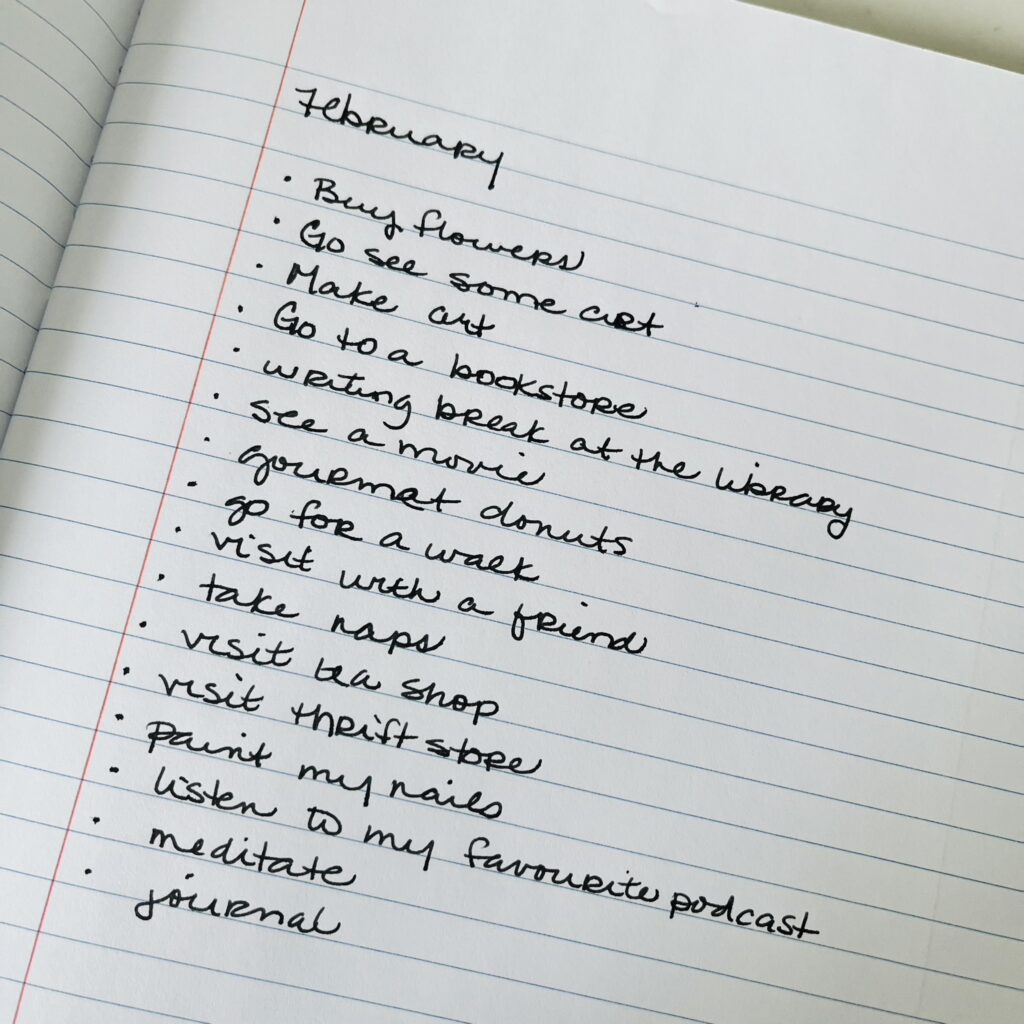 My Three Favourite Podcasts of the Moment:
Maintenance Phase with Aubrey Jordan and Michael Hobbes. Wellness and weight loss, debunked and decoded.
I Love It But I Hate It with Kat Angus and Jocelyn Geddie. Hateful optimists and loving pessimists Kat Angus and Jocelyn Geddie break down movies and TV shows that they totally despise… but also really adore at the same time.
Fated Mates with Sarah MacLean and Jen from Jen Reads Romance. Weekly episodes include romance novel read-alongs and discussions of the work of the genre, highlighting the romance novel as a powerful tool in fighting patriarchy…with absolutely no kink shaming.
If you're are curious, have a listen. They're all so good. And I promise you will laugh and who doesn't need a laugh in February.
Until next time…
What are your plans for February?