Where I talk about books I've read and enjoyed. Especially if they're written by a Canadian and set in Canada. This week I'm talking about Fire in the Stars: An Amanda Doucette Mystery by Barbara Fradkin.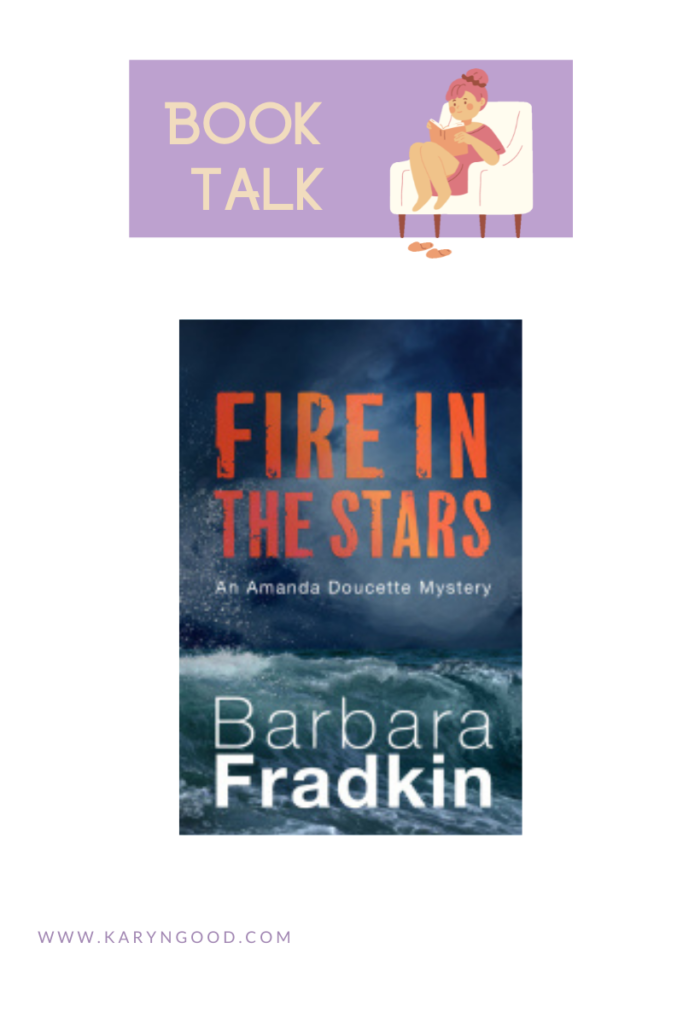 Fire in the Stars: An Amanda Doucette Mystery by Barbara Fradkin
Published: Dundurn Press, 2016
Length: 328 pages
Categories: Mystery / Amateur Sleuths / Canadian Detectives / Canadian Setting
The Blurb:
After surviving a horrific trauma in Nigeria, international aid worker Amanda Doucette returns to Canada to rebuild her life and her shaken ideals. There, the once-passionate, adventurous woman needs all her strength and ingenuity when a friend and fellow survivor goes missing along with his son.
A trained first-aid and crisis responder, Doucette — always accompanied by her beloved dog Kaylee — joins forces with RCMP officer Chris Tymko to discover the truth about the disappearance. Their search leads them to the Great Northern Peninsula, a rugged landscape of Viking history, icebergs, whales, and fierce ocean storms. Elsewhere, a body gets hauled up in a fisherman's net, and evidence is mounting of an unsettling connection with Amanda's search for her friend. Fradkin writes evocatively of the beautiful, often hostile, Newfoundland landscape where Amanda soon finds herself fighting for her very survival.
My Thoughts:
Fire in the Stars is the first book in Fradkin's Amanda Doucette mystery series. Amanda, an international aid worker, has returned to Canada to recover from the trauma she experienced during her time in Nigeria. She plans a camping holiday in Newfoundland with her friend and former co-worker. When she shows up, she finds he's gone missing along with his young son. What follows is a search through parts of Newfoundland's more remote areas with the help of RCMP officer, Chris Tymko.
There are plenty of twists and turns in this book and we get a real sense of the rugged and beautiful province of Newfoundland. Amanda is on a mission to find and help her friend, Phil, before the worst happens. This places her in several precarious situations as she's always ready to wade into trouble. Almost too ready, as she took more and more chances. Some to the point of folly and against sound advice. The author makes it clear that Amanda was in the habit of making crucial decisions with few resources in her former job. Still…it became a bit frustrating.
There is a lot happening in this book. We are learning who Amanda is, what drives her and the lengths she's willing to go to protect the people she cares about. Dog lovers will enjoy the antics of Kaylee, Amanda's faithful canine companion. Amanda and Tim grow close as they search for their friend. And plenty of other secondary and minor characters show up. It's a complicated plot. Bodies start to turn up and the situation continues to escalate. All the different things at play make for a confusing read at times.
Overall, I think it's an interesting start to a series that will take Amanda across Canada, which is an intriguing concept. If you're looking for an interesting Canadian setting, a daring amateur sleuth, and a mystery that isn't the least bit cozy, I recommend giving the Amanda Doucette series a try.
Here is a map of Newfoundland and Labrador. Fire in the Stars takes place mainly on the Great Northern Peninsula of Newfoundland.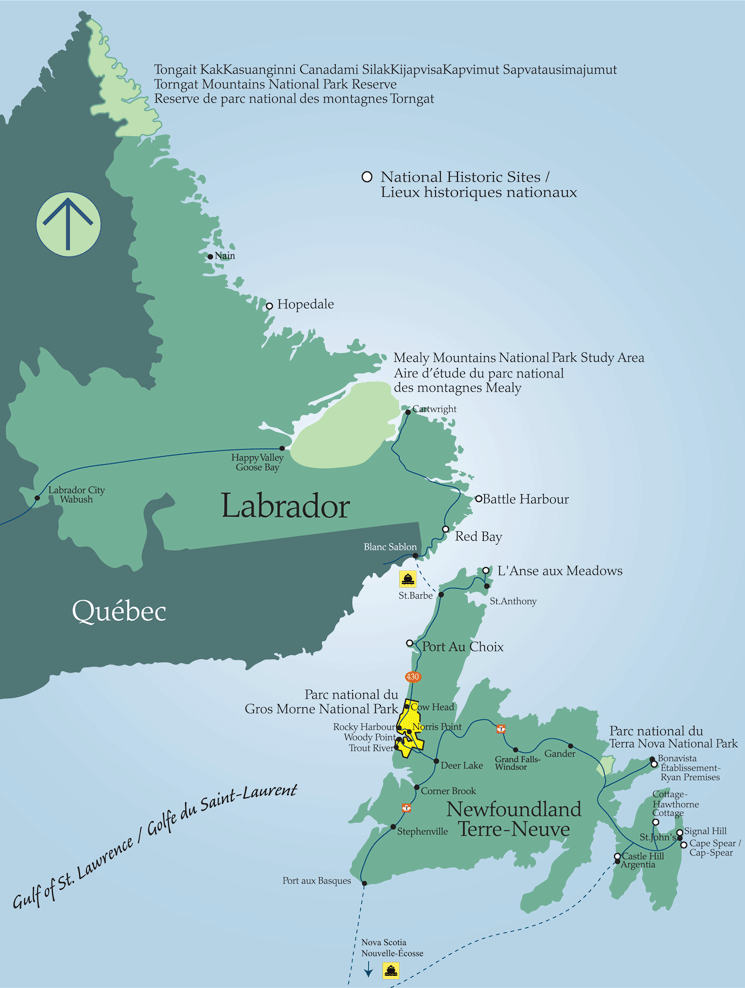 Other books set in Newfoundland.
Until next time…
Have you been to Newfoundland and Labrador? If you have, what is your favourite part of the province? It's the only Canadian province I haven't visited but I plan to some day!