These days I'm enjoying my morning tea outside on the patio. That's where you can find me most evenings too. Enjoying the riotous colour and hum of summer. I had no idea that chicks and hen plants bloomed! The bees love the tiny flowers. Apparently, the tall flowering stalks die off to make room for the plant to expand. You can also see budding sedum, which is one of my favourites.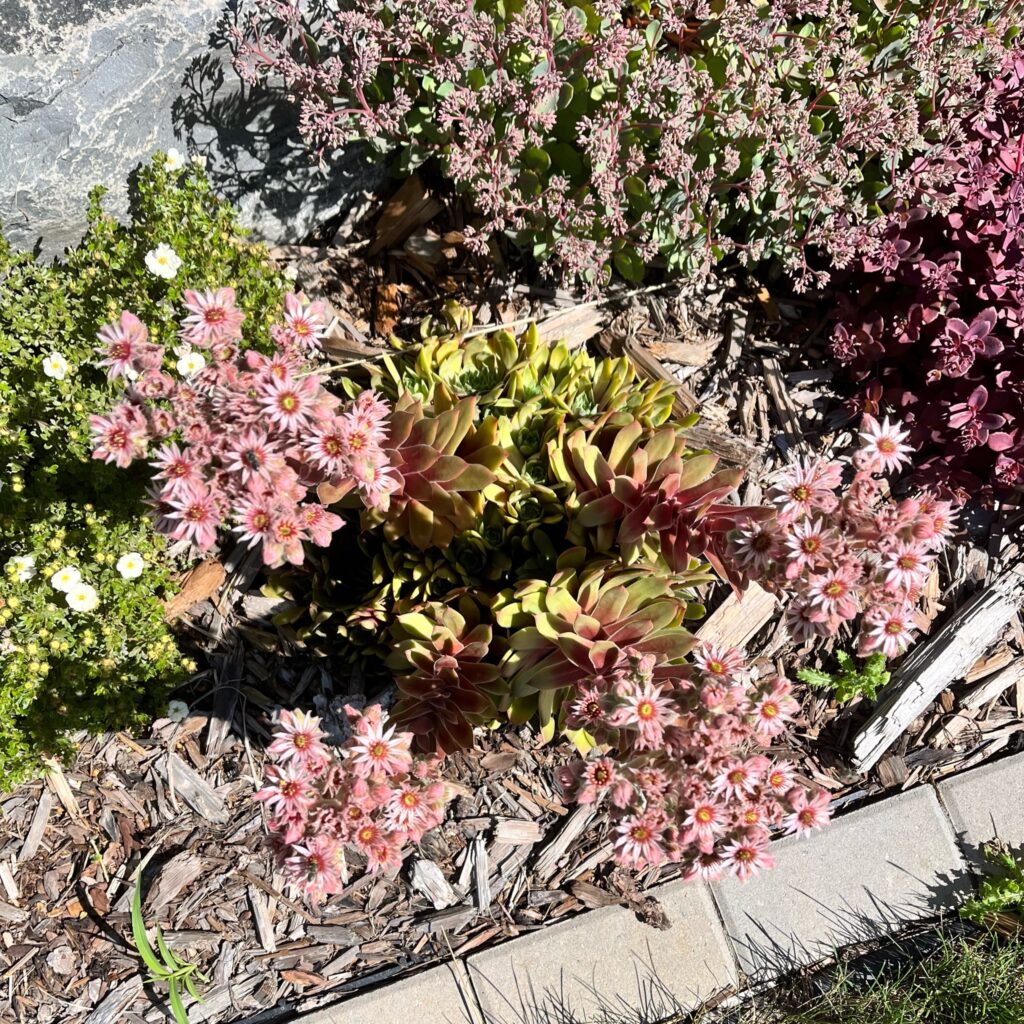 Also, we're watching the mystery-comedy Only Murders in the Building and it is wonderful! If you haven't watched yet, I would definitely recommend. It is charming, nostalgic and funny. Steve Martin and Martin Short make an obvious pairing but adding Selena Gomez to the mix was brilliant.
Until next time…
Btw, you can view on Disney+ in Canada. What's everyone else watching?