More thoughts on books. I was lucky enough to receive an ARC of The Golden Couple by Greer Hendricks and Sarah Pekkanen.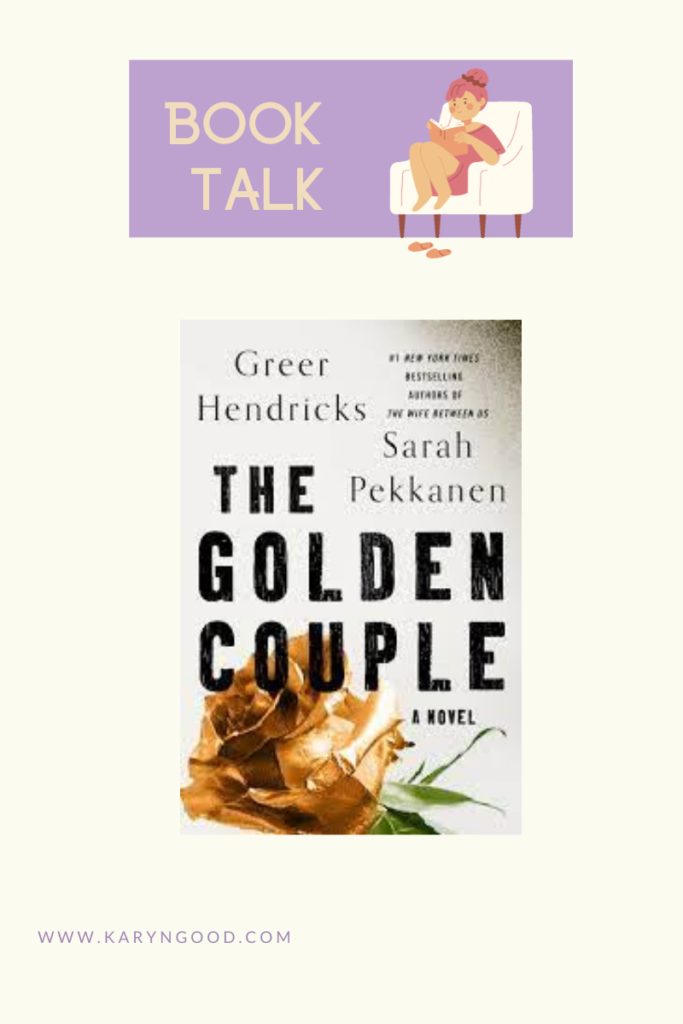 The Golden Couple by Greer Hendricks and Sarah Pekkanen
Published: St. Martin's Press
Available: March 8, 2022
Length: 320 pages
Categories: Fiction / Psychological Thriller / Domestic Suspense / Suspense
The Blurb:
If Avery Chambers can't fix you in 10 sessions, she won't take you on as a client. Her successes are phenomenal–she helps people overcome everything from domineering parents to assault–and almost absorb the emptiness she sometimes feels since her husband's death.
Marissa and Mathew Bishop seem like the golden couple–until Marissa cheats. She wants to repair things, both because she loves her husband and for the sake of their 8-year-old son. After a friend forwards an article about Avery, Marissa takes a chance on this maverick therapist, who lost her license due to controversial methods.
When the Bishops glide through Avery's door and Marissa reveals her infidelity, all three are set on a collision course. Because the biggest secrets in the room are still hidden, and it's no longer simply a marriage that's in danger.
My Thoughts:
It's been awhile since I've read a domestic suspense story but I really enjoyed The Wife Between Us and I couldn't wait for all the twists and turns this writing duo was sure to provide. I wasn't disappointed. The story revolves around a marriage in trouble and an unconventional therapist. Few things are what they seem and a teetering tower of lies holds it all together.
Avery Chambers, a discredited therapist, promises to fix a client's problem in ten sessions. Then the Bishops hire her to fix their marriage. She begins to change her mind once she gets to know them. They say all the right things but they have no interest in telling the truth. They reveal just enough of it to cover up the things they don't want to be discovered. And Avery has other threats and problems to worry about. Somehow it all comes together in the end in with a bang.
This story makes very compelling reading. I couldn't put it down.
Writing duos always fascinate me. I'm not sure how they do it. My approach is all over the place and I can't imagine coherently explaining my thoughts well enough to co-author anything. Apparently, that wasn't the problem for an interesting writing pairing about to release a book next Tuesday.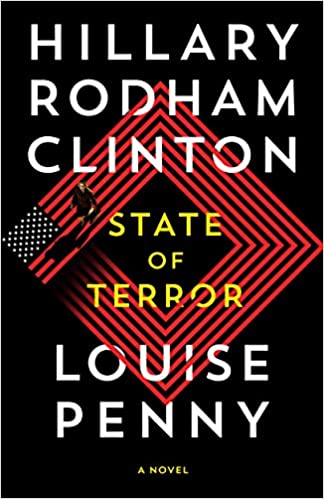 I'll be reading this book. I won't be able to resist the hype. The combination of Louise Penny and Hillary Rodham Clinton is to fascinating to resist and premise for State of Terror is very tempting.
Until next time…
I find domestic suspense, which often revolves around unreliable narrators and what is true and what is not, interesting reading. Having said that, I haven't read one in awhile. What are your thoughts? I would love some Canadian author and Canadian setting recommendations.